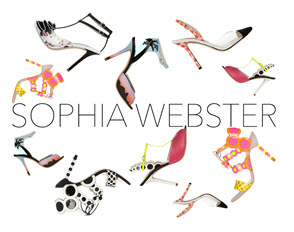 Dear Clare, Big thank you for the lovely books you sent Bibi and I – We love them! Take care, Sophia xx
---
Dear Clare, Thank you so much for the gorgeous book! What fun, I love it. Wishing you all the best for the holidays, Nicholas
---
Dear Clare, Thank you for the beautiful books, definitely something my boys all agree on! It was lovely to spy my shoes beautifully illustrated thank you for including me. Warm regards, Charlotte.
---
To Clare, With all my love and best wishes. Be the woman you want to be. Love is life, Diane x
---
Dear Clare, what a wonderful treat to receive your two darling books! I shall be sharing them with Alice and Emily. Thank you very much indeed for your sweet card as well – you are clever.
Cheers sweetie! As Patsy would say! Joanna xx
Joanna Lumley, London August 2016
---
Karen Walker & Clare Grove
The sound of clomping coming down from my bedroom is a sure indicator that my six year old and her friend are, once again, in my closet. It seems that the love of nice shoes is inter-generational. My Mummy Loves Shoes is a celebration of something that every girl, big or small, can relate to.
---
Brett Heyman & Clare Grove at Edie Parker Head Office, New York, June 2017
---
Jaime Ridge & Professor Jimmy Choo (with the Mummy Loves books 2016)
---
There is a chaotic charm around illustrator and author Clare Grove, but at the centre of that is a chick who lives for fashion. Editor Trudi Brewer stole an hour from her crazy, busy life and discovered she has a girl crush. Meet the brilliant, super funny, enormously talented creator of the brand My Mummy Loves – Clare Grove.
---

Next magazine April issue 2018
Q&A With Clare Grove Of The Mummy Loves Series. Illustrator Clare says her penchant for shoes began at a very early age. She turned it into a business and has published two books, plus a stationery set and a collection of Emojis.
https://www.nowtolove.co.nz/beauty/beauty-news/clare-groves-go-to-beauty-products-37018
---
Dear Clare,
Your book My Mummy Loves Shoes is something I enjoy reading with my daughter, even though I have fond memories of both my daughter and son walking down the 'Catwalk' (our Hallway) in my heels. I love the illustrations and use of colour, and it always inspires conversations around the joy of dress-ups.
Thank you,
Zoe Williams
---
Dear Clare, on behalf of Anya I wanted to thank you very much for the books you sent her which she thinks are completely beautiful.
With best wishes
Henny
Henrietta Devonshire
PA to Anya Hindmarch
---
March 2016. In the second interview in our series on inspiring women, which we have launched to celebrate International Women's Day on March 8th, top fashion illustrator Clare Grove tells us how she came up with her wildly popular series of children's books….
my.lumitylife.com/2017/02/24/lumity-inspire-i-created-childrens-books/
---
Denizen Magazine Summer Issue 16/17
Yummy Mummy and talented illustrator Clare Grove's obsession for shoes (and all things designer-related) started from a young age and has since developed into a fully-fledged emoji sensation. Catering to those with highly-fashionable tendencies, Grove's 'Mummy Loves' Fashpack Keyboard download offers a smorgasbord of cutesy depictions to use on your smartphone. From Valentino Rockstud sandals and Chanel tweed jackets to fashionable French bulldogs and flamingos, if it's in vogue, you'll find it here
---
Why are Emojis so Fashionable Right Now? A new Kiwi fashion-focused emoji app joins the likes of Karl Lagerfeld and Kim Kardashian in this ever-popular trend. Now, Clare Grove, the Auckland-based illustrator and author behind the My Mummy Loves book series, has released 'FashPack' – a cool new fashion-focused emoji collection made up of 230 different icons. From a Chanel boucle jacket to a Saint Laurent smoking tuxedo, a Starbucks coffee cup to champagne and brunch – each emoji is a dainty watercolour and work to bring a refreshing artistic edge to a digital medium.
viva.co.nz/article/fashion/emojis-fashion
---
"The best Christmas present for little girls!!! We love these beautiful story books written and illustrated by our friend New Zealand author Clare Grove @mymummyloves clever cookie". Kathryn Wilson 2015
facebook.com/KathrynWilsonFootwear
---
Although pictures are worth more than a thousand words there's no picture that can translate the beauty and enchantment of Clare Grove's books, going through the pages it's like entering an enchanted world, full of beauty. Her illustrations are stunning and the jewel-encrusted finishes give it that extra special touch that will put a smile on the face and a warm feeling in your heart.
lifestylewithsofia.com/my-mummy-loves-shoes-and-bags/
---
Inspired Travel: New York with Fashion Illustrator Clare Grove.
blog.birdandknoll.com/inspired-travel-new-york-fashion-illustrator-clare-grove/
---
With a passion for shoes Clare has put her talents to creating these exquisitely illustrated books 'My Mummy Loves Shoes' and 'My Mummy Loves Bags'. If you are a shoe and bag loving mummy then these books are the perfect addition to your collection and to introduce your little ones to the wonderful world of shoes and bags.
thechicpetite.co.uk/2016/06/28/lifestyle-my-mummy-loves/
---
Oh the trouble I'd be in if I had been exposed to such beautiful things in print so early on in life. Yet, all I can think of is who I can gift this wonderful book to. It's going to become a yummy mummy baby shower essential. You heard it here first.
http://www.fashionfoiegras.com/2014/03/ffg-fashion-library-my-mummy-loves-shoes.html
---

Fashion Quarterly Autumn Issue 2015
Following children's book My Mummy Loves Shoes, Auckland-based author and illustrator Clare Grove has a new release starring handbags, naturally called My Mummy Loves Bags. All the big names make an appearance in this charmingly illustrated book, so you little treasure will grow up knowing her Chanel from her Prada.
---
Her first book is beautifully illustrated, detailing the fantastical colours and textures of some of her 200 pairs of shoes, including designs by Christian Louboutin, Manolo Blahnik and Jimmy Choo.
nzherald.co.nz/viva-magazine/news/my-muumy-loves-shoes
---

NZ House & Garden magazine May Issue 2015
Clare Grove has a problem: a shoe problem. "I've been completely mad about shoes my whole life". Her first book, My Mummy Loves Shoes which she wrote as well as illustrated, features watercolours depicting one mother's envy-inducing collection of footwear. The book has been a hit – a fashion editor at British Vogue even ordered a copy.
nzhouseandgarden.co.nz/best-foot-forward
---

Fashion Quarterly Winter Issue 2015
Illustrator Clare Grove creates her books for children, but there's little doubt the fashion-mad grown-ups who read them enjoy them just as much. Her whimsical water colour renderings of modern-day accessories, such as Prada bags, Alexander McQueen and Jimmy Choo shoes, fit into her fairy tales as snugly as Cinderella's glass slipper.
http://www.fq.co.nz/insider/style-insiders/style-insider-illustrator-clare-groves-love-for-shoes
---

Thank you so much again for your divine My Mummy Loves Handbags book – Indie was so excited and has read it all afternoon, she now knows it off by heart, has found all the handbag items throughout and I just saw she has put it under her pillow and is fast asleep on it … safe to say she loves it!!!!
Macayla Chapman Bird & Knoll
---

"New books from my friend Clare at Mummy Loves and the arrival of one of my Pixie Bow headband styles x" Pixie Curtis November 2015
---

The one time you should judge a book by its cover (or two in this case)! Meet Clare Grove; the author, illustrator, shoeaholic, wife and mother of three behind the ingenious books 'My Mummy Loves Shoes' and 'My Mummy Loves Bags' that have just arrived at one of the most stylish baby boutiques in the UAE, DB Babies.
---

ONCE UPON A TIME, IN A LAND OF LOVE AND LOUBOUTINS…
When you've been 'round the Mulberry bush' too many times to count, are all Gruffalo'd out and can take no more Dahl.. what do you do?
---

The British-bred author and illustrator was inspired by her love of shoes to write a book for her daughter, and the series was born. During the celebrations of Princess Charlotte's birth, Clare knew that Kate would love to share the story with her daughter, too!
---
Once upon a time, a wonderfully talented mother with a love for fashion decided to combine her talents to illustrate and write a children's book series about fashion. The illustrations are whimsical and bright, and bring back that childhood joy as we moms read it to the little ladies in our lives. (Or by ourselves, because it's about shoes!) Really though, what gal doesn't love shoes?
Also posted from Abbey on Paperblog – en.paperblog.com/my-mummy-loves-shoes
---
We love to celebrate clever New Zealander's! "My Mummy Loves Shoes" is a beautiful children's book written and illustrated by NZ author Clare Grove on our favourite subject!!
facebook.com/KathrynWilsonFootwear
---
Sunday Dress – One of the most fabulous things to come across my desk recently is a book by Auckland based author and illustrator Clare Grove, My Mummy Loves Shoes. Definitely worth checking out for every budding fashionista out there.
---
Clare Grove is the stylish author and illustrator of My Mummy Loves Shoes and My Mummy Loves Bags. These fabulous books are perfect for every chic mum and her mini-me, as Clare takes her readers on a lovely journey through mummy's fashionable collection of footwear and handbags. Ladies, think Manolo's, Jimmy Choo's, Miu Miu, Chanel and Prada- to name a few! As you turn each page of her exquisite books, you are guaranteed to find magical and charming illustrations that will capture the eyes and imagination of every girl- both young and old.
mummyslifeandstyle.com/clare-grove-stylish-mum-in-auckland
---
My Mummy Loves Shoes is a beautiful book written and illustrated by a talented shoe loving mother; Clare Grove. The beautiful imagery reminded me so much of ploughing into the depths of my own Mum's wardrobe and battling my sister to get to try on our favourite heels!
http://www.juniorsdesignblog.com/tag/my-mummy-loves-shoes
---
The most exquisite book that plays on a little girl's love of dressing up, and one Mother's insatiable love for all things well heeled. Think Manolos, Louboutins and Jimmy Choos all beautifully drawn in Clare's distinctive whimsical style. If Carrie had babies with Big, this would be her book…
mylittlelovebird.co.nz/my-mummy-loves-shoes-giveaway
---
Oh Baby! Magazine Spring 2014
For the Love of Shoes. This is one of the prettiest books we've seen in a long time. Your little fashionista can hunt out the small red shoe hidden on each page, while you ogle the exquisitely illustrated Jimmy Choos and Manolo Blahniks. It's the creation of uber-talented Clare Grove, mum of three from Auckland.
---
Art Of Cake Awards – Fashion & Fondant Collide 2015
Sweet Bites took their inspiration from the Oriental Gardens mood board created by talented illustrator and published author Clare Grove of the beautiful My Mummy Loves series.
shore-city.co.nz/amazing-cake-art
---
Perfect with a parcel are these gift cards from illustrator Clare Grove featuring images from her book series, My Mummy Loves.
---
My Mummy Loves Shoes is a stylish gift for mothers to share with their little ones. The 'Mummy Loves' stationery range also features exquisite illustrations.
Find out more and discover why designers like Karen Walker and Kathryn Wilson are fans too!
---
This is the book you will want to read to your little daughter, so you both can drift away into the land of magic (but be prepared that she may request a trip to Harrods next!) and look for the little red shoe hidden within the pages. My Mummy Loves Shoes also makes a gorgeous gift whether you are planning a baby shower or looking for a perfect present to celebrate an arrival of a baby girl. Because it"s never too early to fall in love with shoes and books especially when you have such a visual delight to start with…..
fashionedbylove.co.uk/2014/07/my-mummy-loves-shoes-by-clare-grove
---
My Mummy Loves Shoes | by Clare Grove |
| a little girl tells us all about her mummy's shoes – high ones, colourful ones, fluffy ones in this darling book which quite frankly makes me feel much better about how many shoes I (don't) have. Miss Now Four Years loves to read along with me (she has memorised the simple prose) and look for the little red shoes on each page and I love to see my favourite shoe designers iconic pairs. A perfect Christmas gift for a shoe loving Mum or Daughter.
thelittlebookcollector.com/my-mummy-loves-shoes-by-clare-grove-a
---
An astounding shoe collection that inspired a children's book takes centre stage in this family-friendly villa.
stuff.co.nz/Inside-a-beautiful-villa-in-Aucklands-Herne-Bay
---
This my sweet friends and readers is not just a book. Beautifully written and illustrated with frame worthy pages; each one prettier than the next.
avagracescloset.blogspot.co.nz
---
Dannii Shop, Product of the week. My Mummy Loves Shoes by Clare Grove in the "books & music" section ondanniishop.com comes gift-wrapped. The perfect pressie for the fashionista in your life!!!
---
My Mummy Loves Shoes arrived in the most beautiful black & white wrapping paper. It looked like someone had handed me a fashion book from a movie such as 'the devil wears Prada' 'Sex and the City'. It was wrapped beautifully and the handmade tag with Swarovski crystals is stunning.
mummyfashionblogger.com/mummy-loves-book-every-fashionable-mum-must
---
Originally from London where she worked as a Graphic Designer and Illustrator, Clare Grove has fulfilled her dream since moving to Ponsonby with her Kiwi husband eight years ago. She's written and Illustrated the first in a series of Children's books…
---
Only one more week to get your hands on a copy of the beautifully illustrated "My Mummy Loves Shoes" children's book by author, Clare Grove
facebook.com/MissWilsonFootwear
---
To get an idea of the beautiful prize you could win, get your hands on a copy of the book My Mummy Loves Shoes ..it is simply gorgeous!
---
Lush List – For me, the inspiration has been based on this beautiful book, given to me by my wonderful aunt, "My Mummy Loves Shoes".