September 7, 2021
Head over heels for Herringbone – Villa Renovation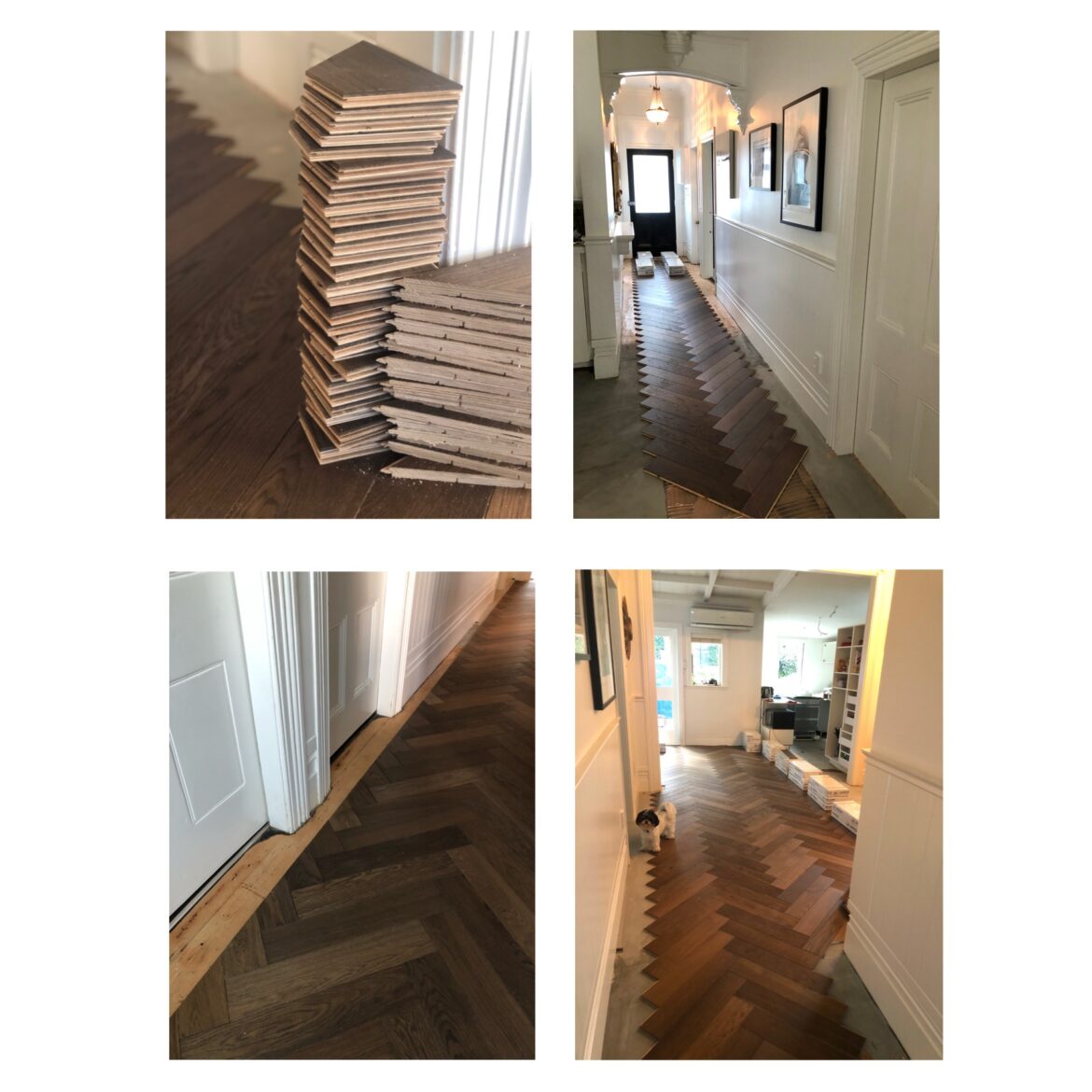 I can't believe it's been over a year since I last did a blog post. Where does the time go?!
So here we are in Auckland, in yet another lockdown. I thought it would be the perfect chance to update you
on our house renovation. After all, I have a lot of spare time on my hands at the moment 😉
                      The old floors after sanding                        Prepping the floor for the herringbone to be laid
The children have been so incredibly patient, they all deserve medals. We had mega dramas with the new kitchen install &
not having a working kitchen ( just a microwave) for nearly six months. I'll dedicate a separate blog post for this story.
The problems & delays were terrible but thankfully we now have a beautiful kitchen that just needs a few finishing touches.
But enough about the kitchen! I want to talk about our new European Oak herringbone floors.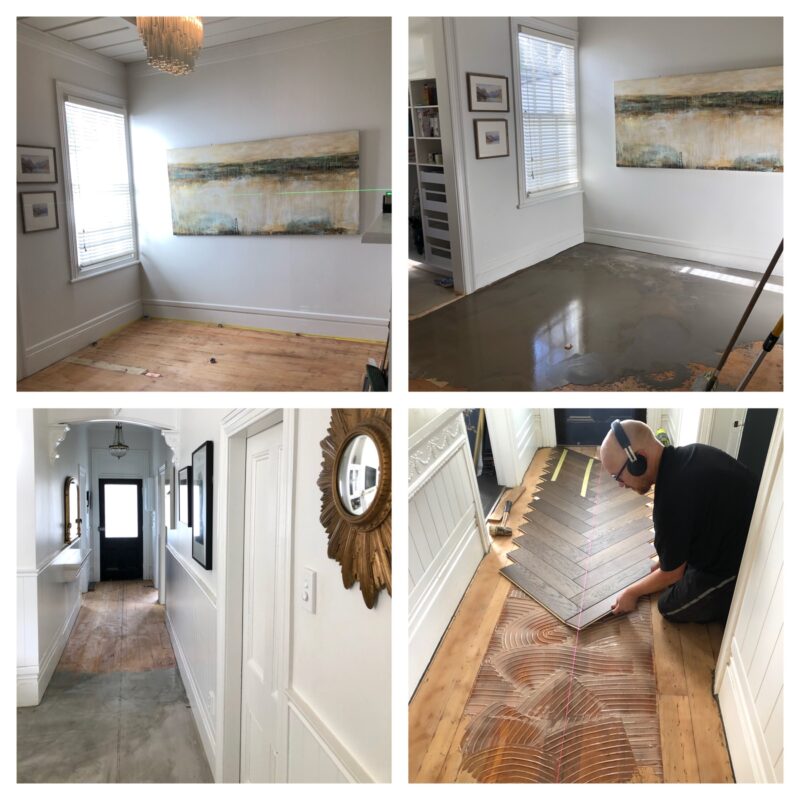 The original floors were sanded back & MANY many bags of cement to level & prepare the old floor for the new
 I've always dreamed of having this style of flooring and now seeing the finished product in our home, I could not be happier.
I chose a rich chocolate brown shade of engineered oak Venture Plank by  Vida Space
Phil and his guys at Freedom Flooring NZ did the most amazing job. Roger who laid the floor was one of the most meticulous workers I've ever met. He gave me a run for my money in the perfection stakes that's for sure. Not one board was out, even by a mm!

The hallway getting a new lease of life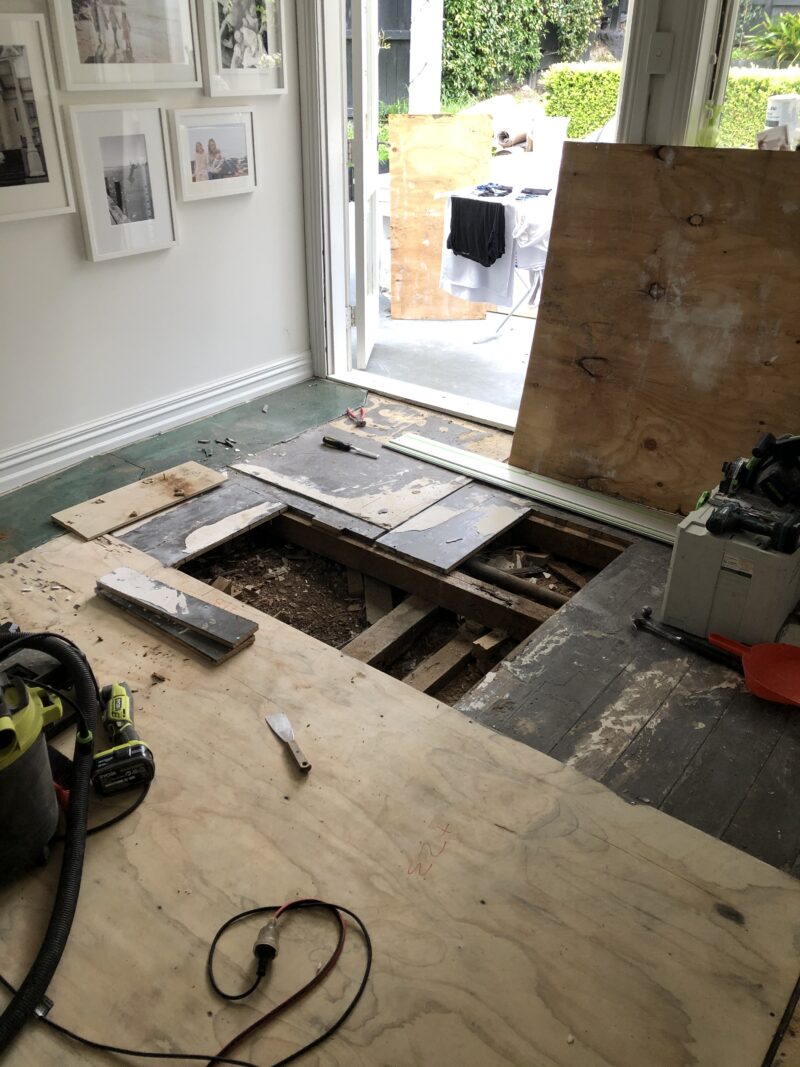 BEFORE
Old floorboards ripped up to make way for new!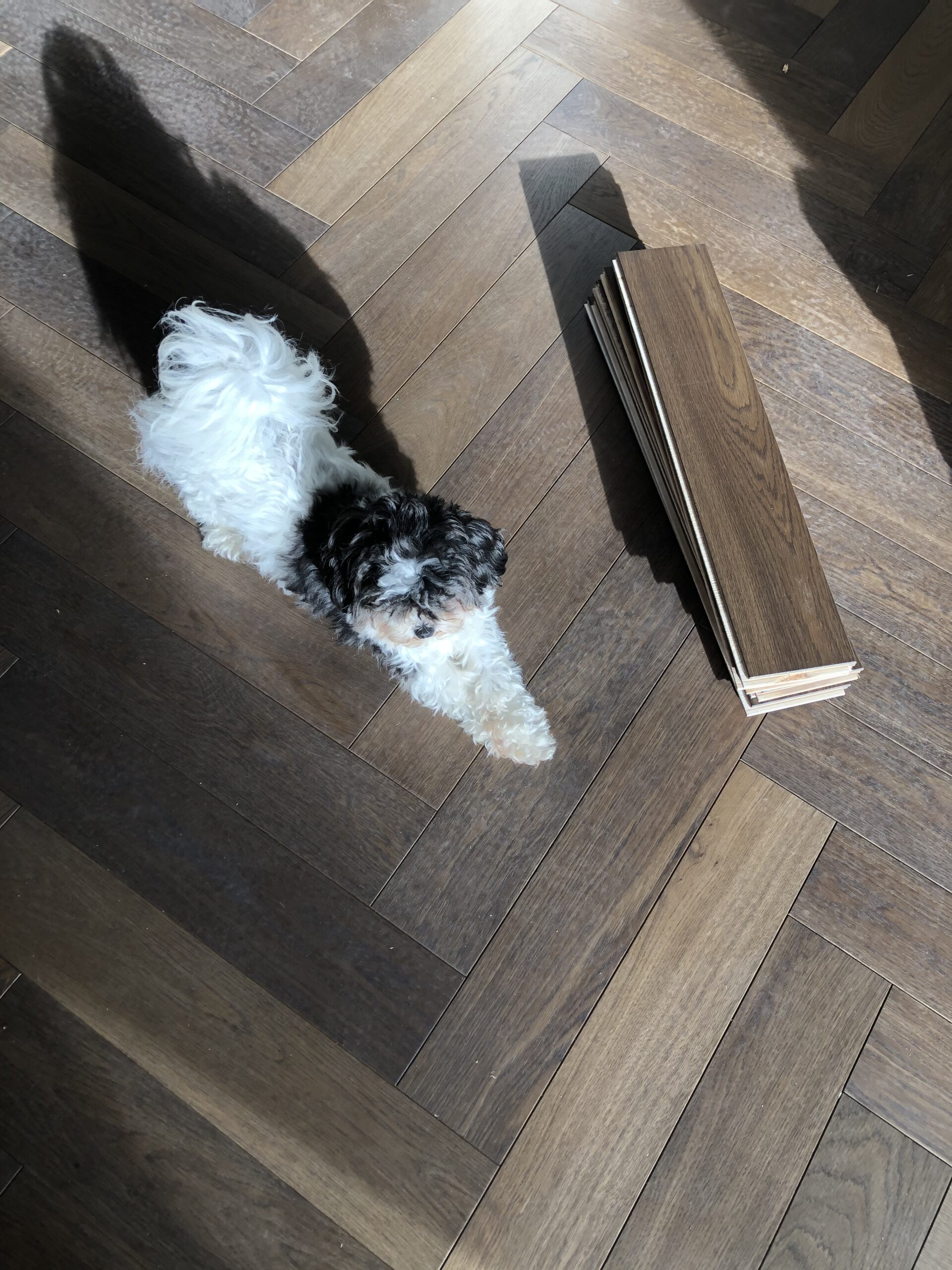 AFTER
Tilly seems to love the new floor just as much as we do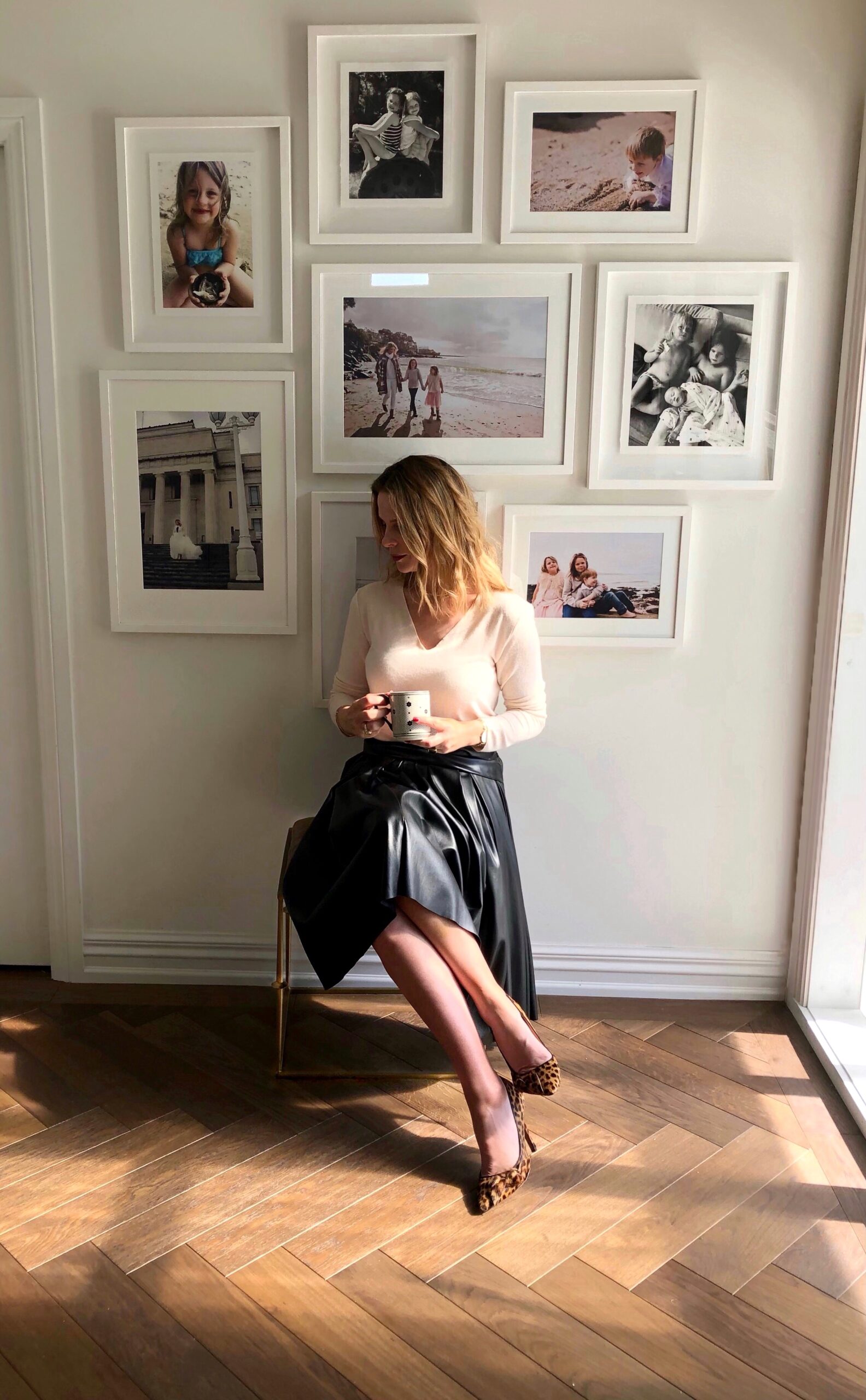 New flooring down & family photo wall up. Time for a cuppa! 
I hope you've enjoyed the BEFORE & AFTER shots. Happy to help anyone that has any queries about the process x