April 7, 2020
Fruit & Veg Fashion – The Met Ball at your kitchen table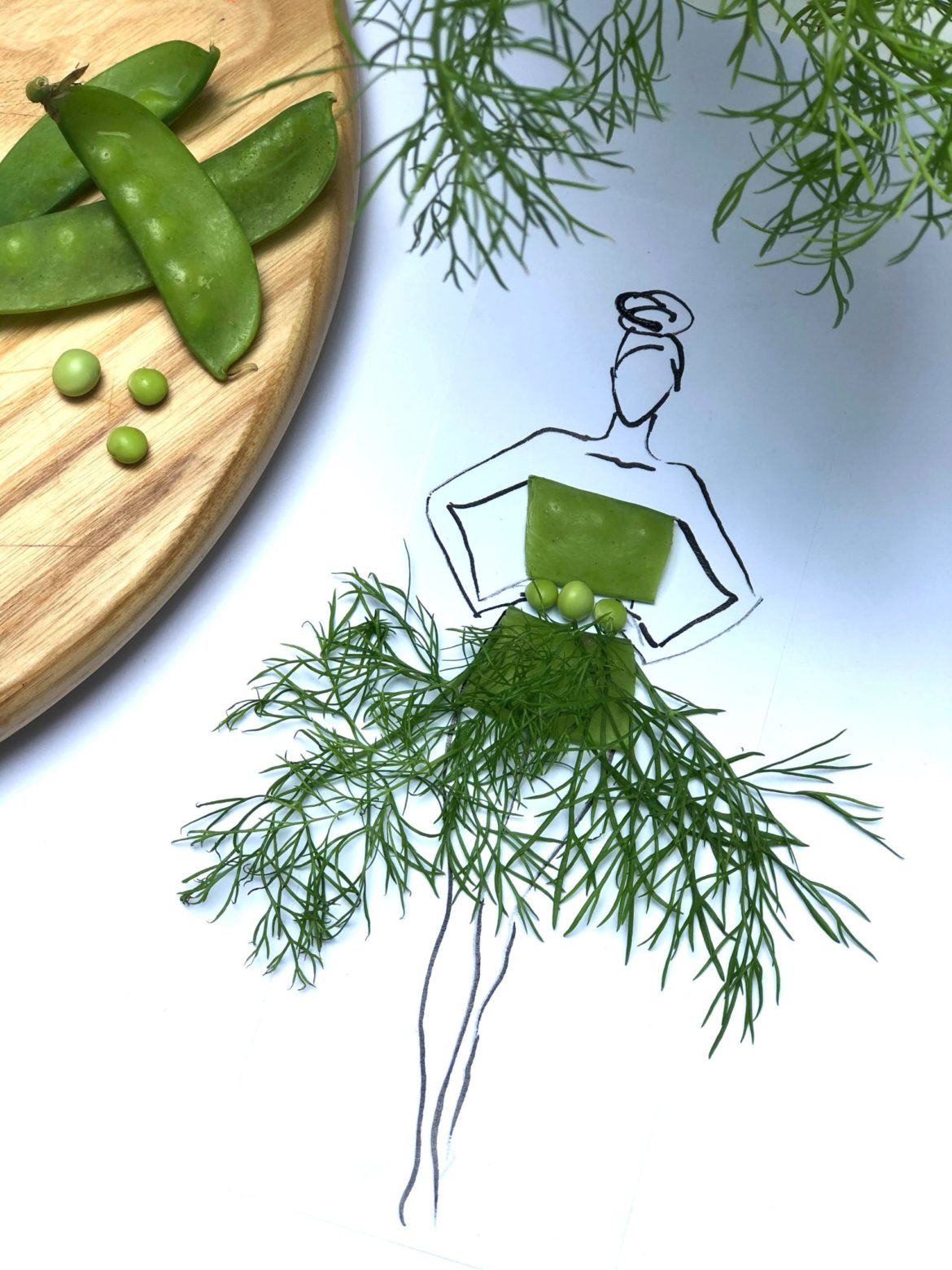 Don't let the coronavirus lockdown drive you crazy… let's get creative!
Here are some fun ideas for things to do with the kids for a few hours (anything to get them off their devices).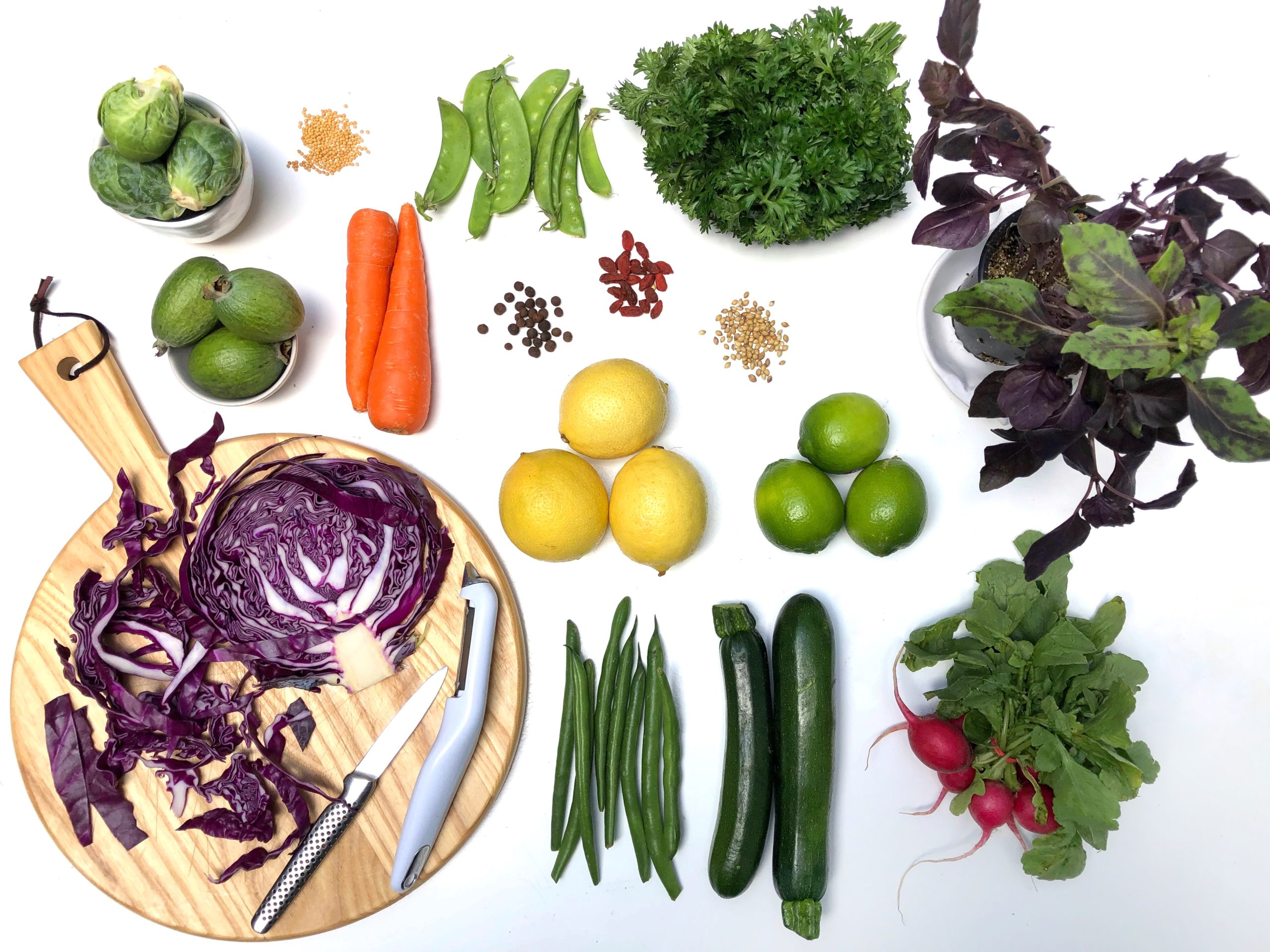 All you need are some fruit, vegetables, seeds & herbs that you have in the kitchen or garden.
I provide drawings of the models that you can download as a PDF (see below). Just print & start designing.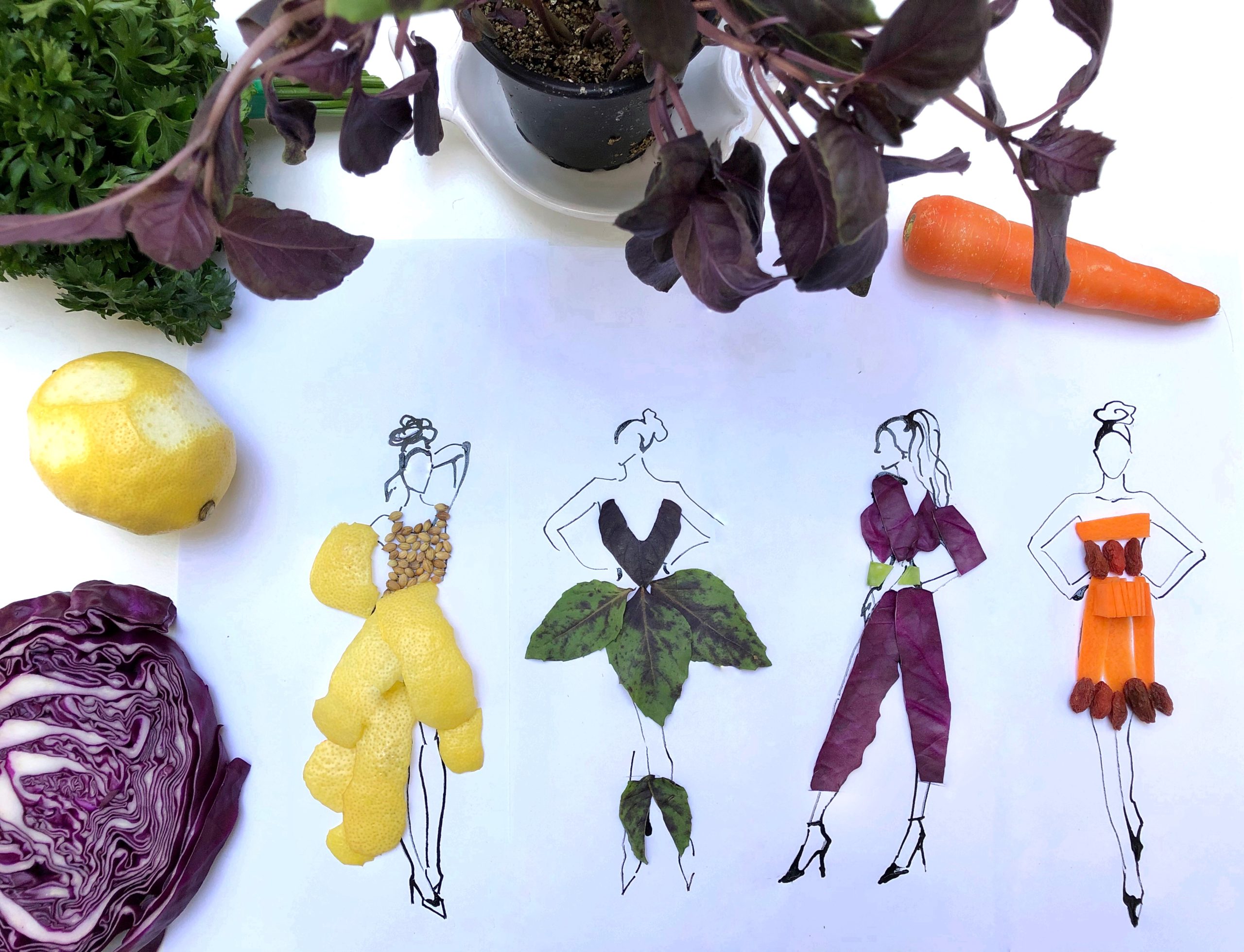 A lemon zest & coriander seed flamenco dress, basil tutu, red cabbage jumpsuit with pea green belt & a carrot creation.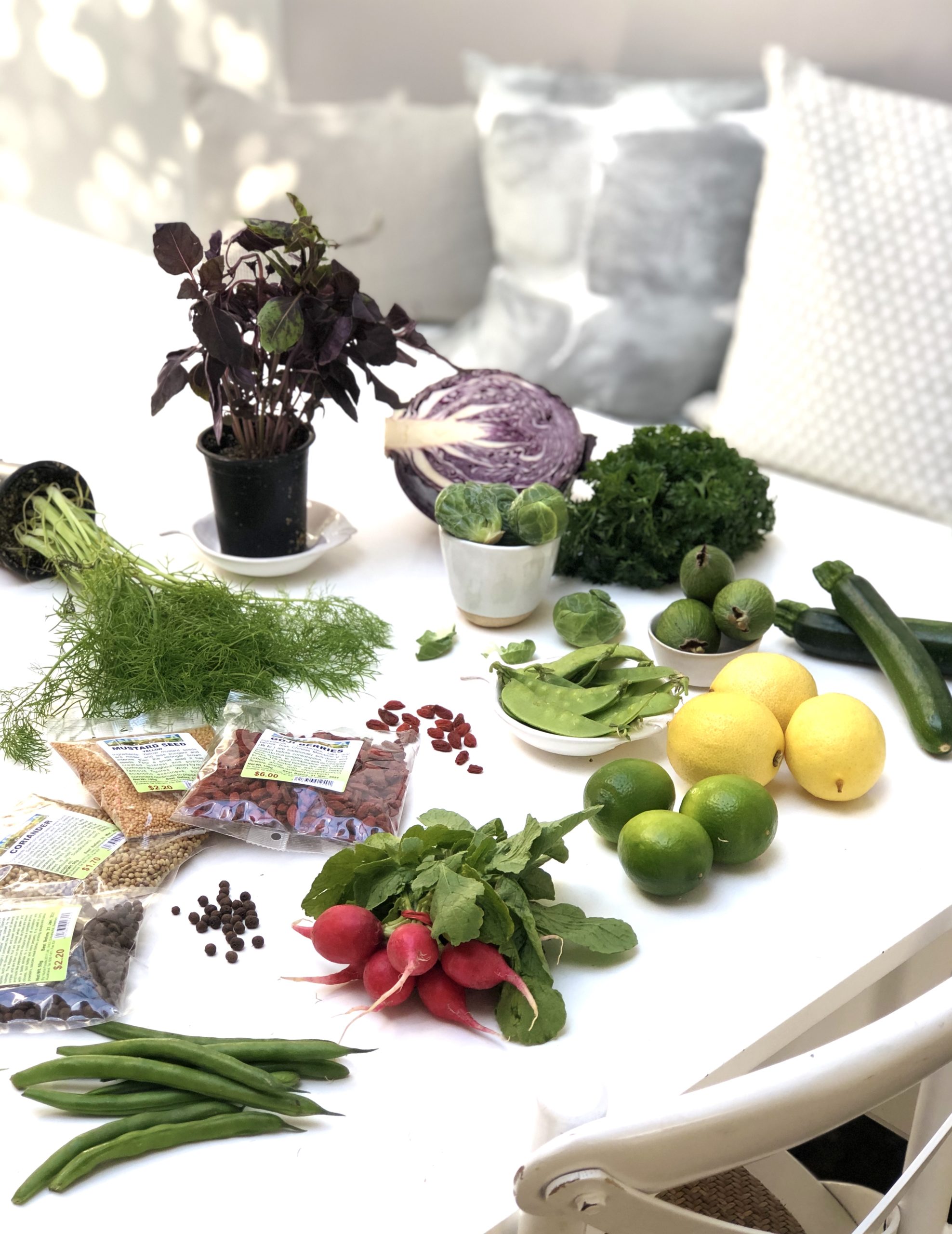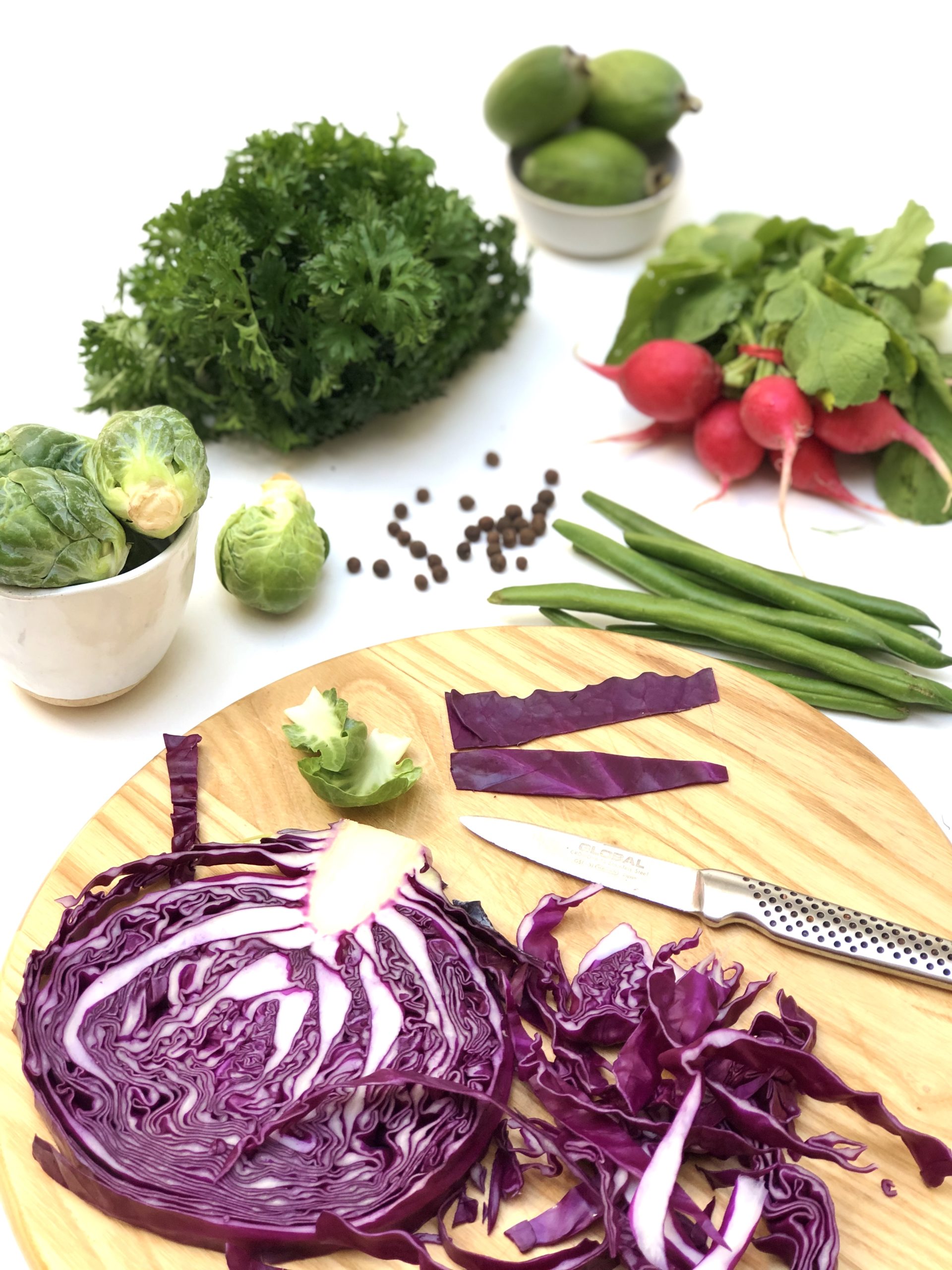 The first steps of creating the red cabbage jumpsuit… If you are using sharp knives please be careful 🙂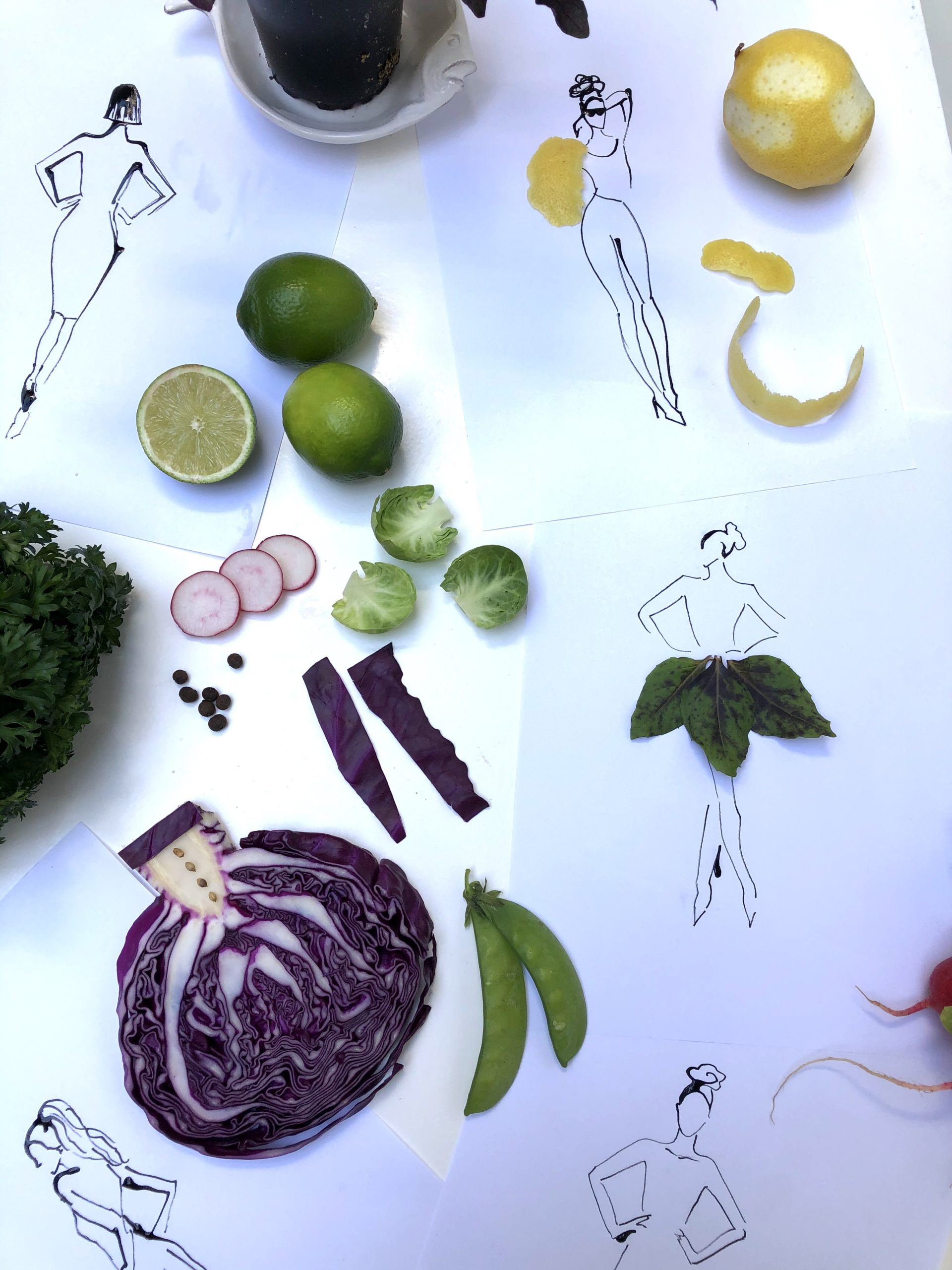 Let your imagination run wild!
Feathered fennel skirt with snow pea bodice.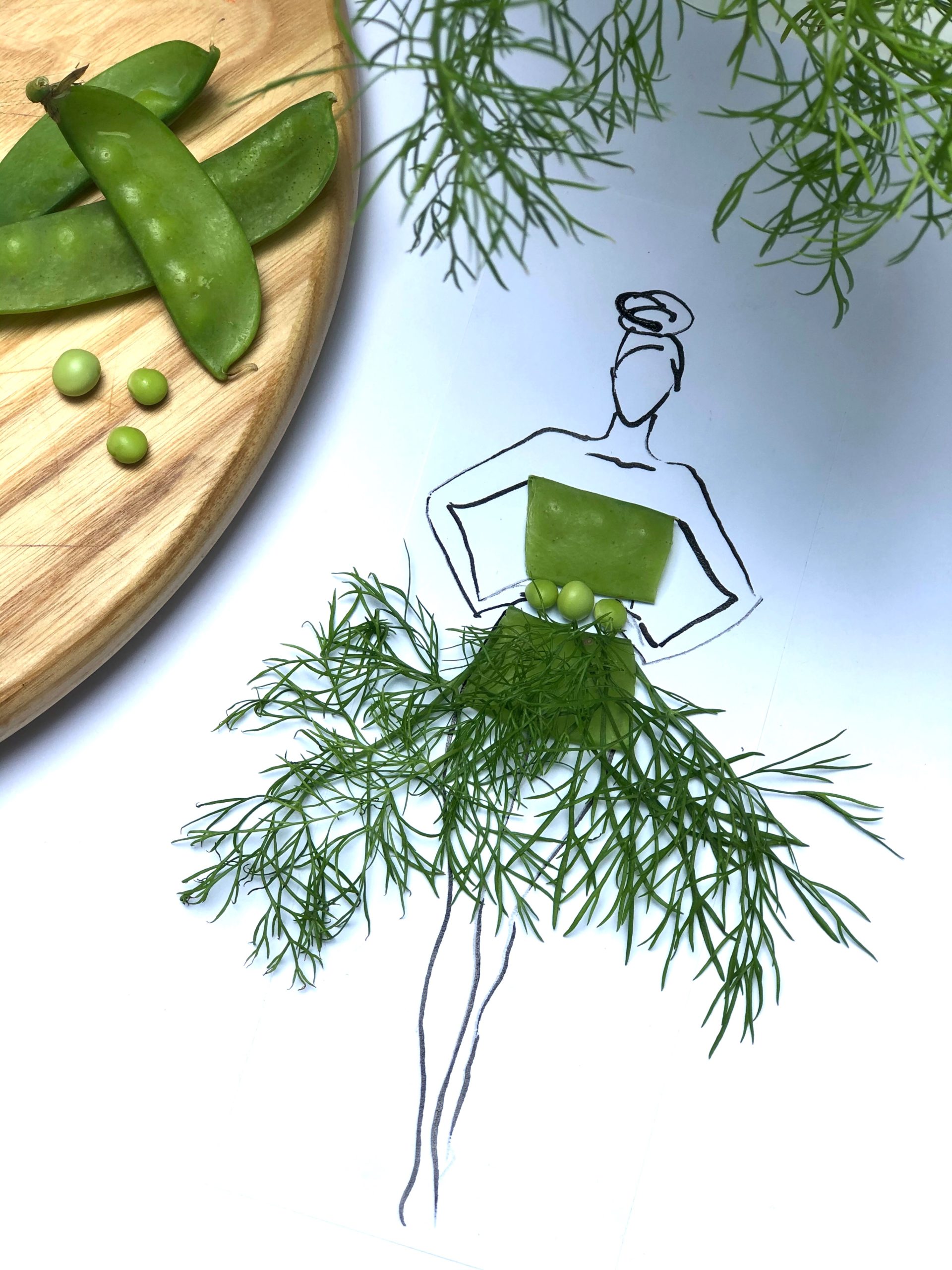 My 14-year-old daughter loved designing these; Brussel sprout gown with pea bangle & fennel earrings, & a red cabbage ballerina dress.
Amazing!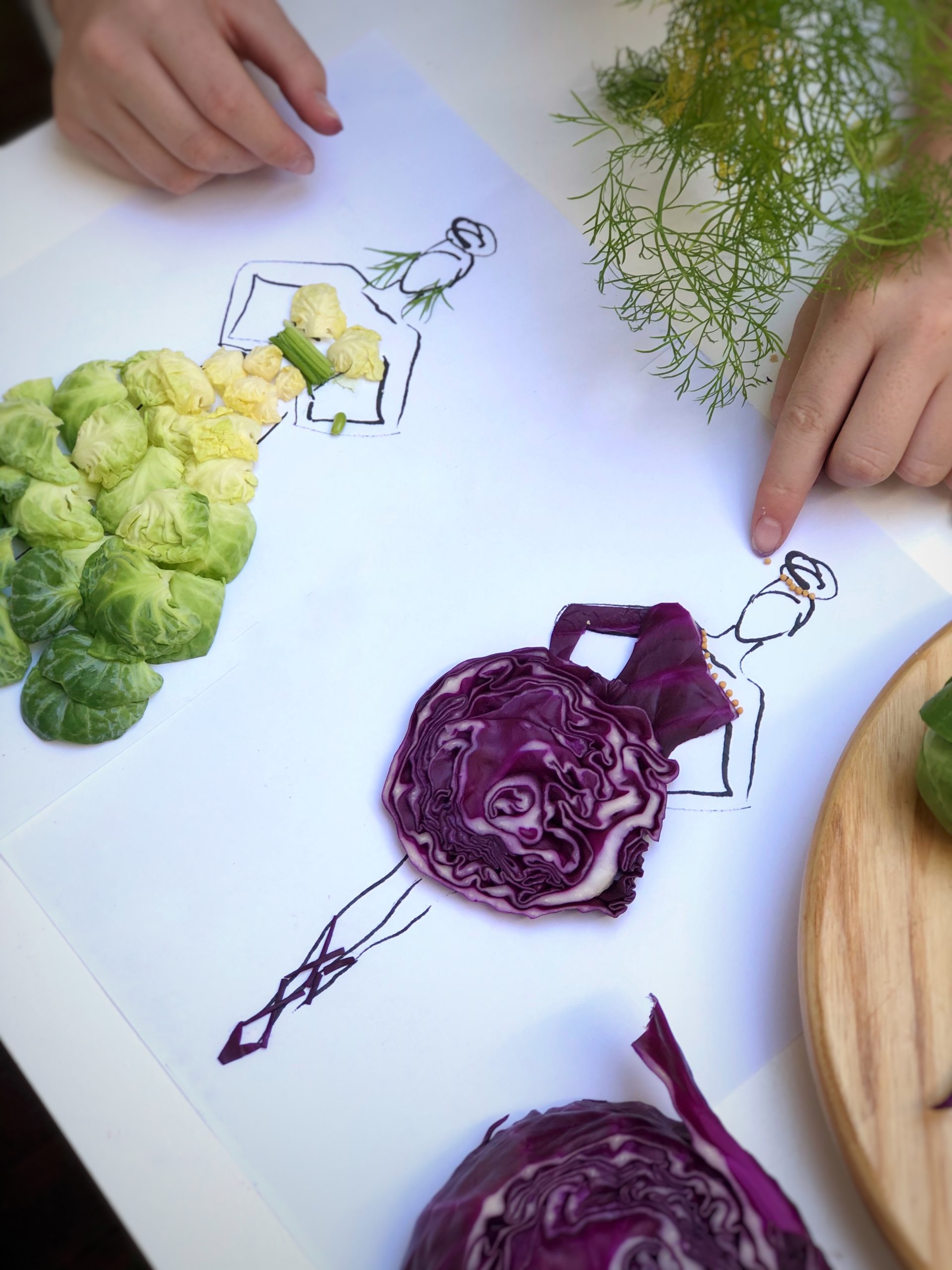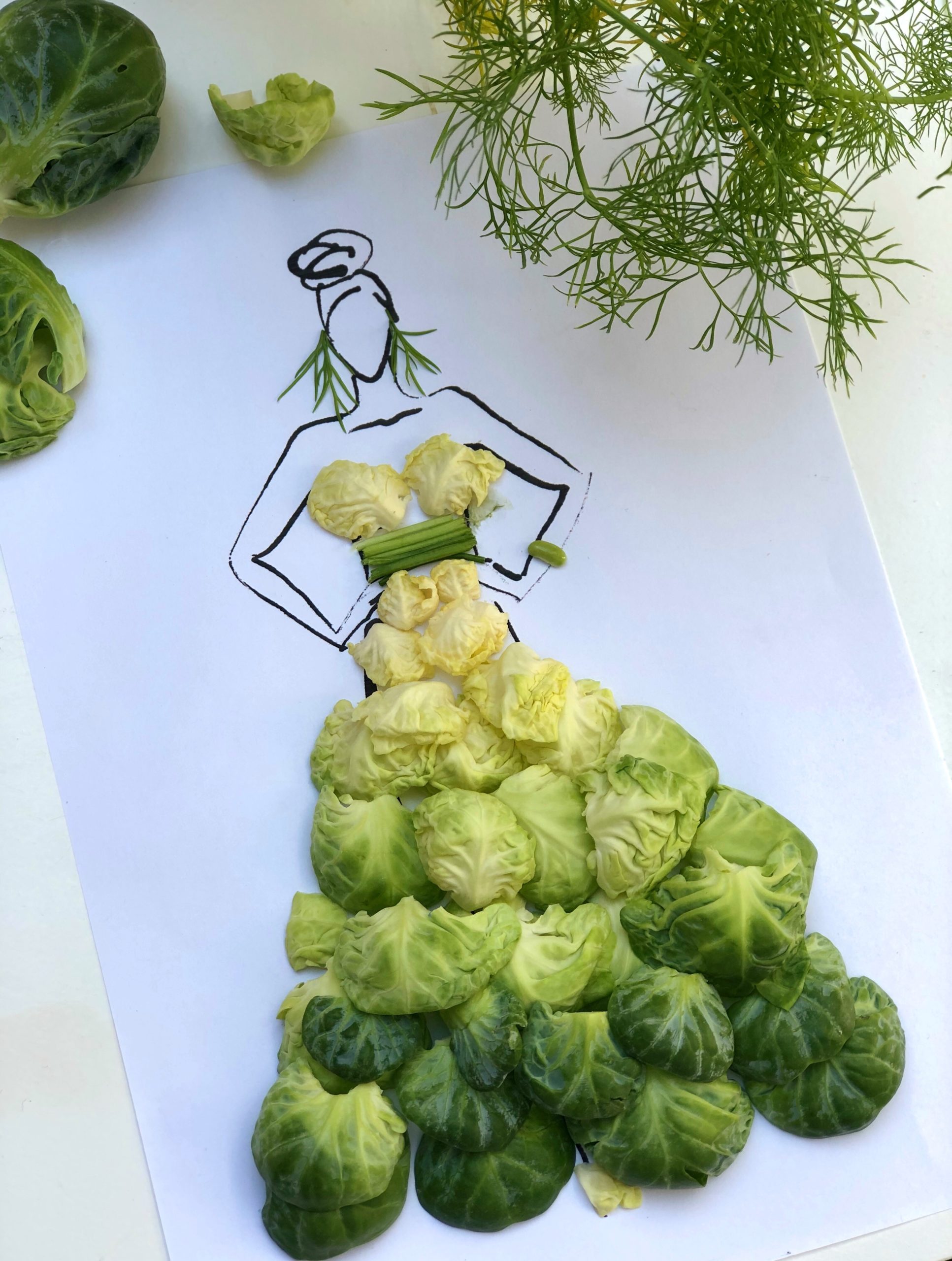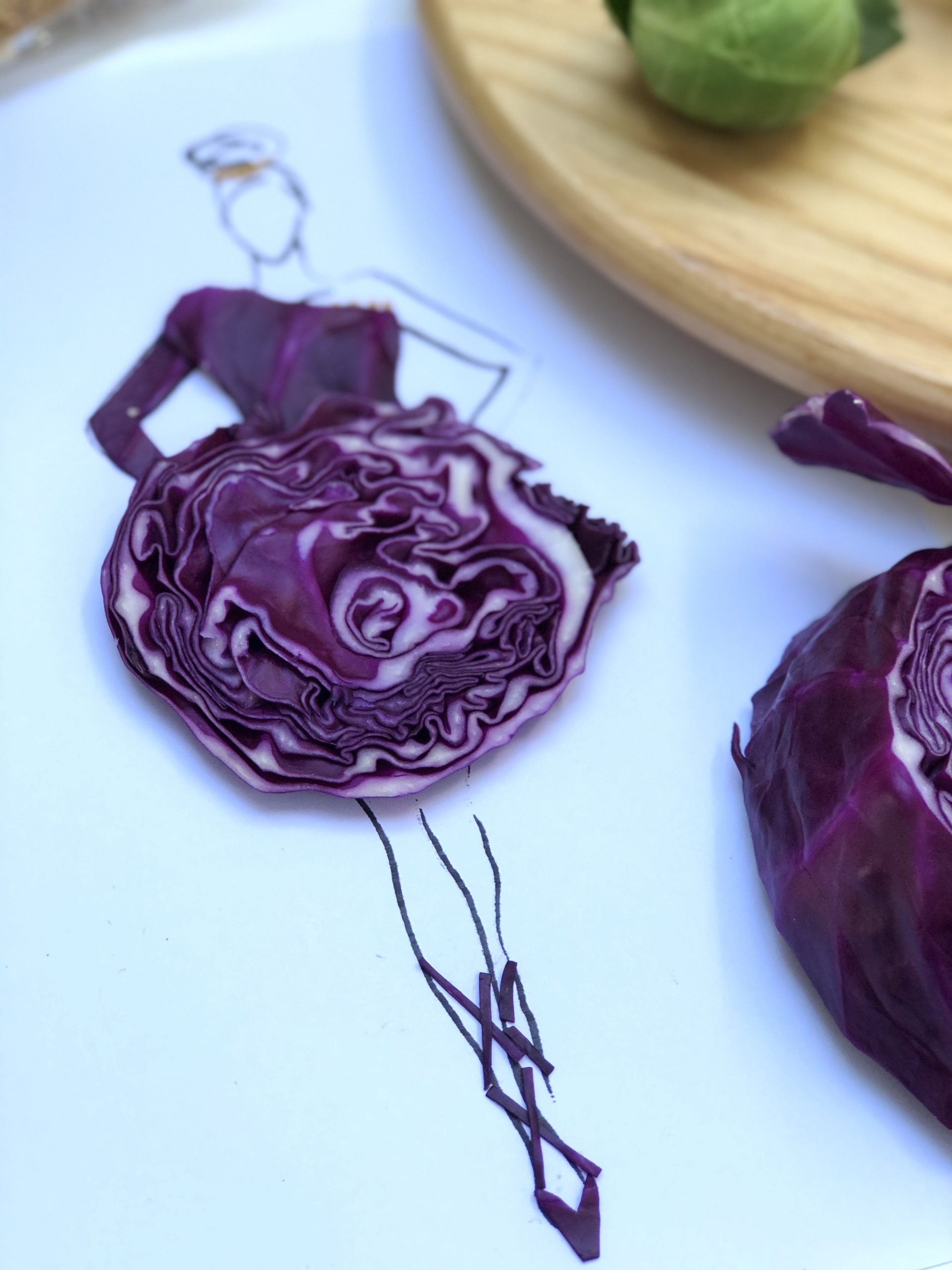 Some other designs below from my 11-year-old Annabel, now these did make me chuckle. It just shows how different their personalities are.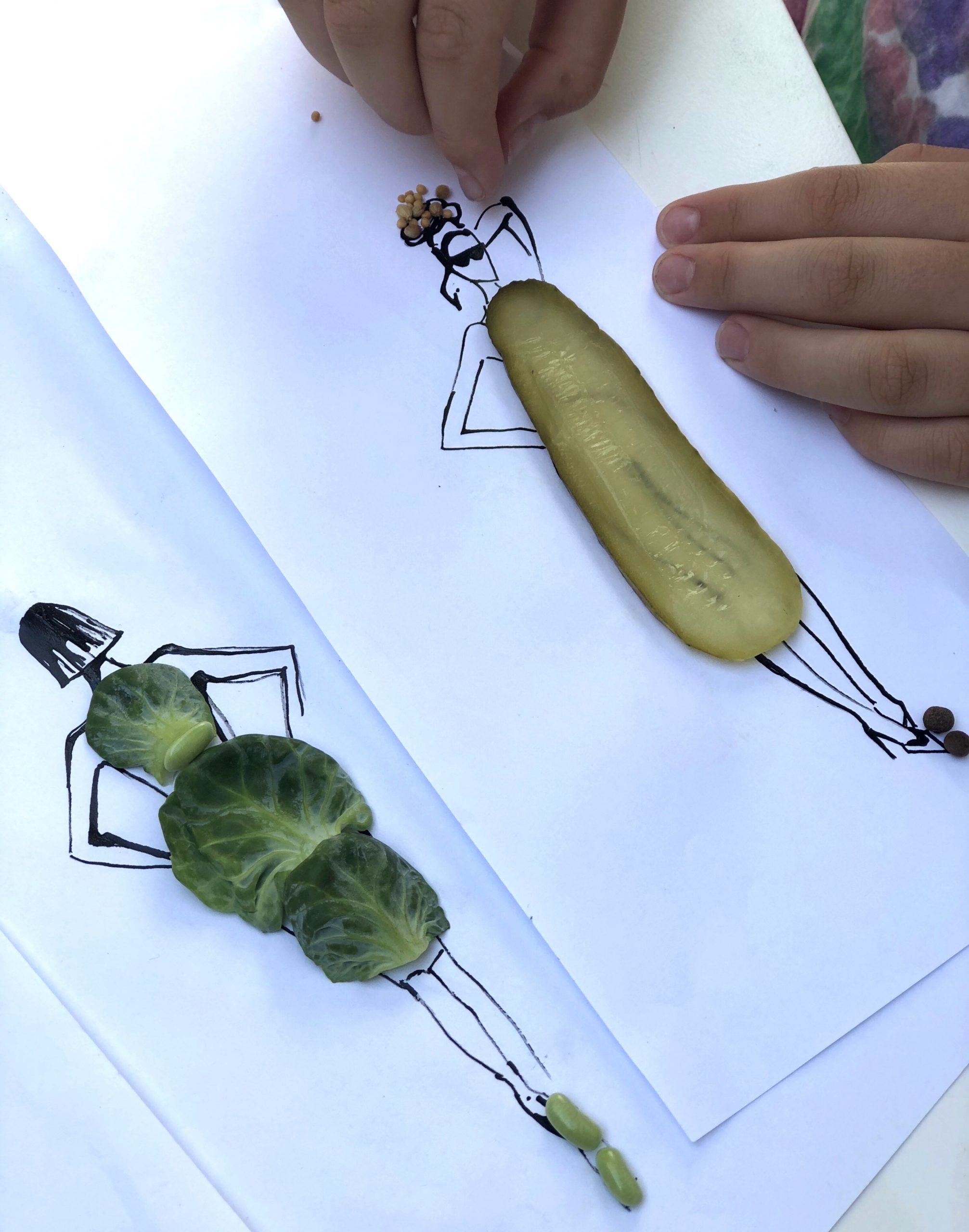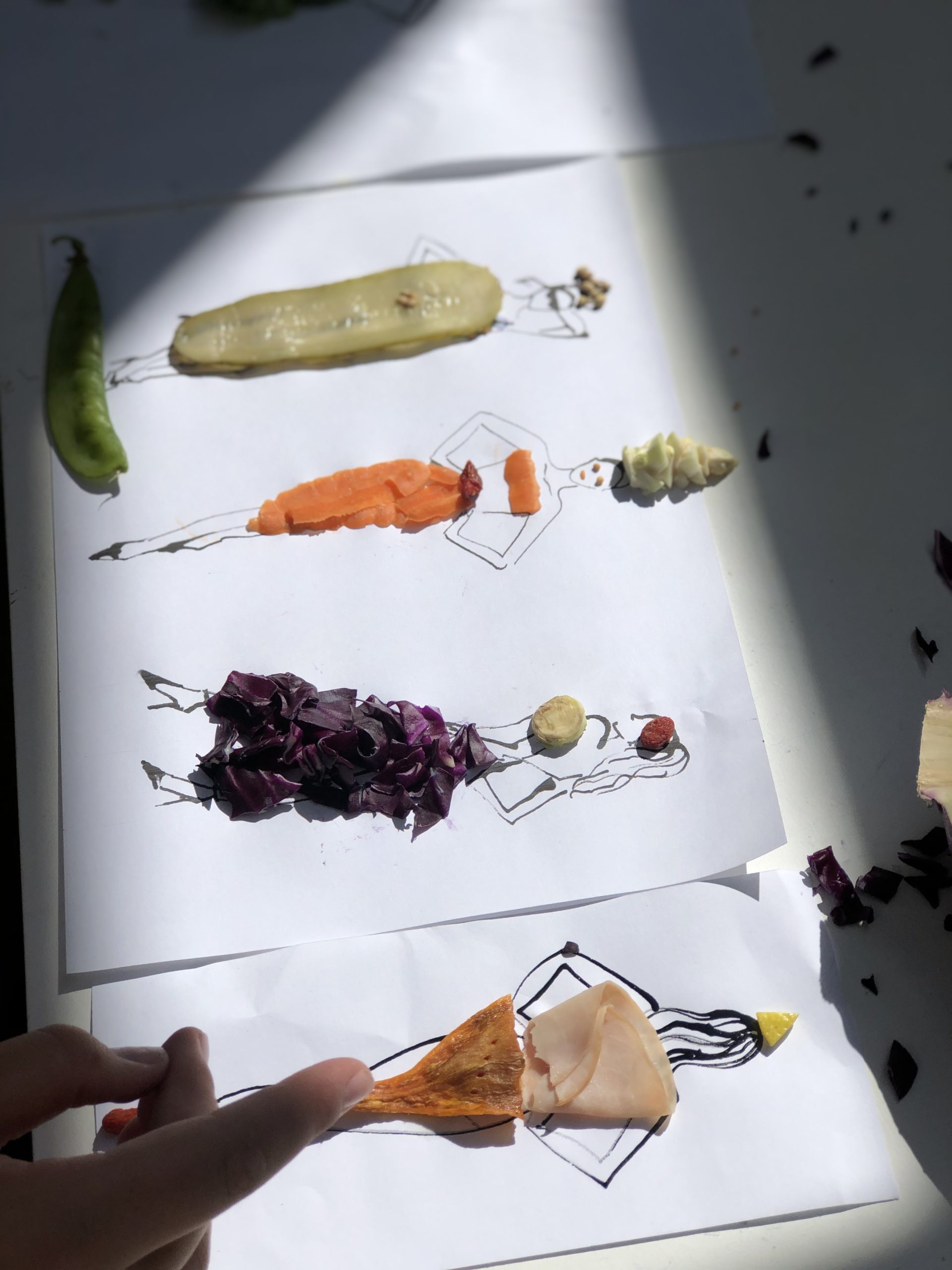 Sprout leafed dress & pea heels – Gherkin shift & peppercorn pom-pom shoes.
If you feel like having a go and creating your own veggie masterpieces, download my illustrations here:
                Let me know how you get on. I'd love to see what you and your family create.
Clare x