June 19, 2018
Decorate your clutch in Vintage style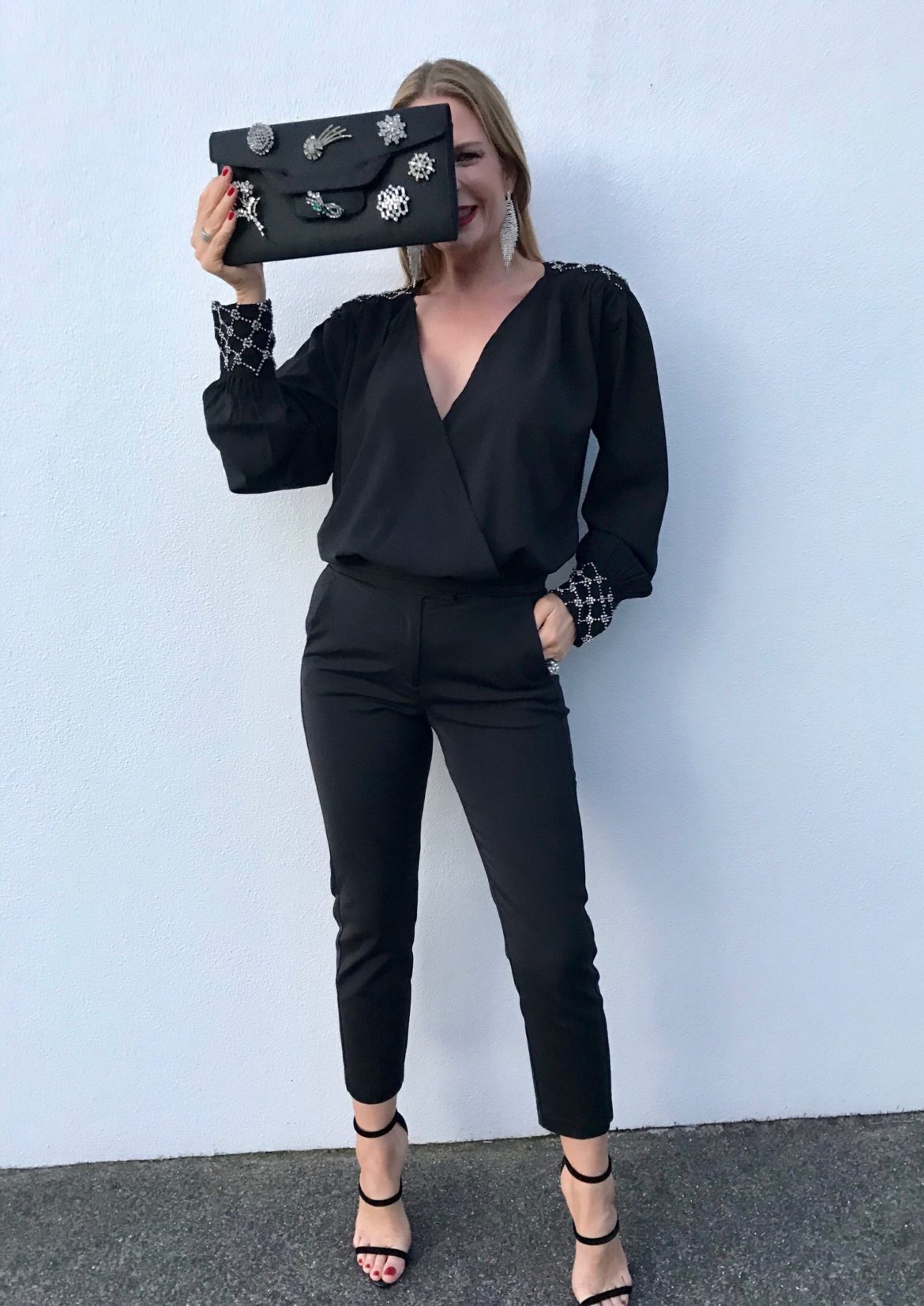 I remember the first time my dad took me to a vintage market in East London like it was yesterday.
I was six years old and the thrill and excitement of finding treasure amongst hundreds of items was a feeling that has stayed with me after all these years.
The first brooch to add to my collection, and the one that caught my eye on that day with dad is one of my favourite possessions,
(you can see it here bottom right on the clutch).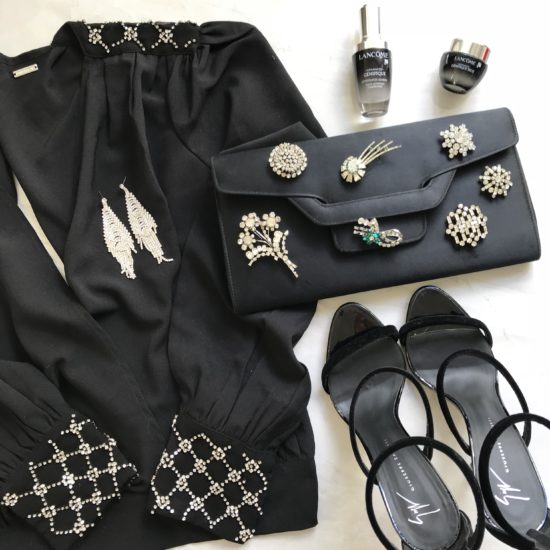 Instead of keeping these glittering beauties hidden in a dark cupboard, I thought I'd add them to a plain black satin clutch and
take them out for the night. I don't think I've ever received so many compliments on an evening bag!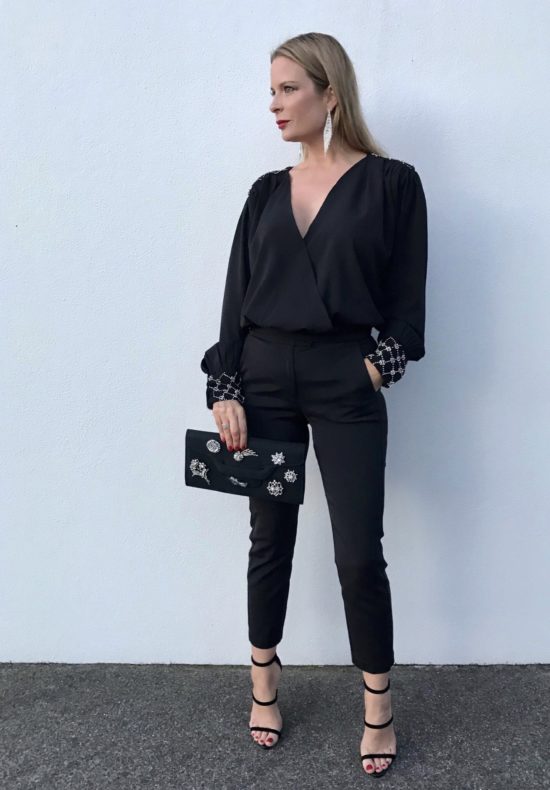 Top Dodo Bar Or
Satin trousers Witchery
Shoes Giuseppe Zanotti
Earrings Lovisa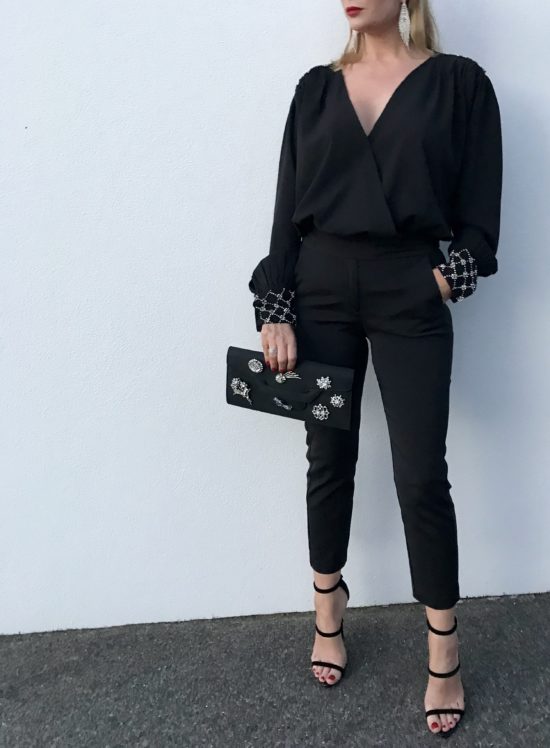 I'd love to hear about any ideas you have on how to update a fashion item x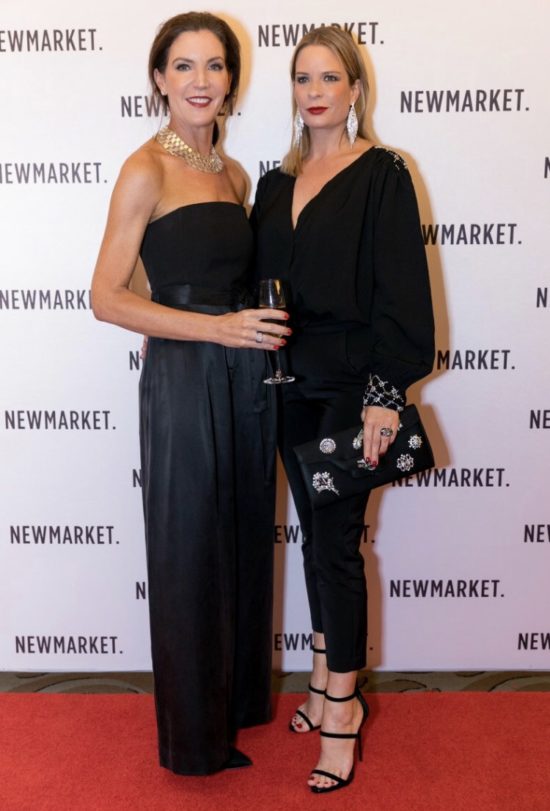 Red carpet ready at the Newmarket Business Association Awards 2018
Clutch essentials with Lancome