October 30, 2019
SO/ AUCKLAND 5 * STAYCATION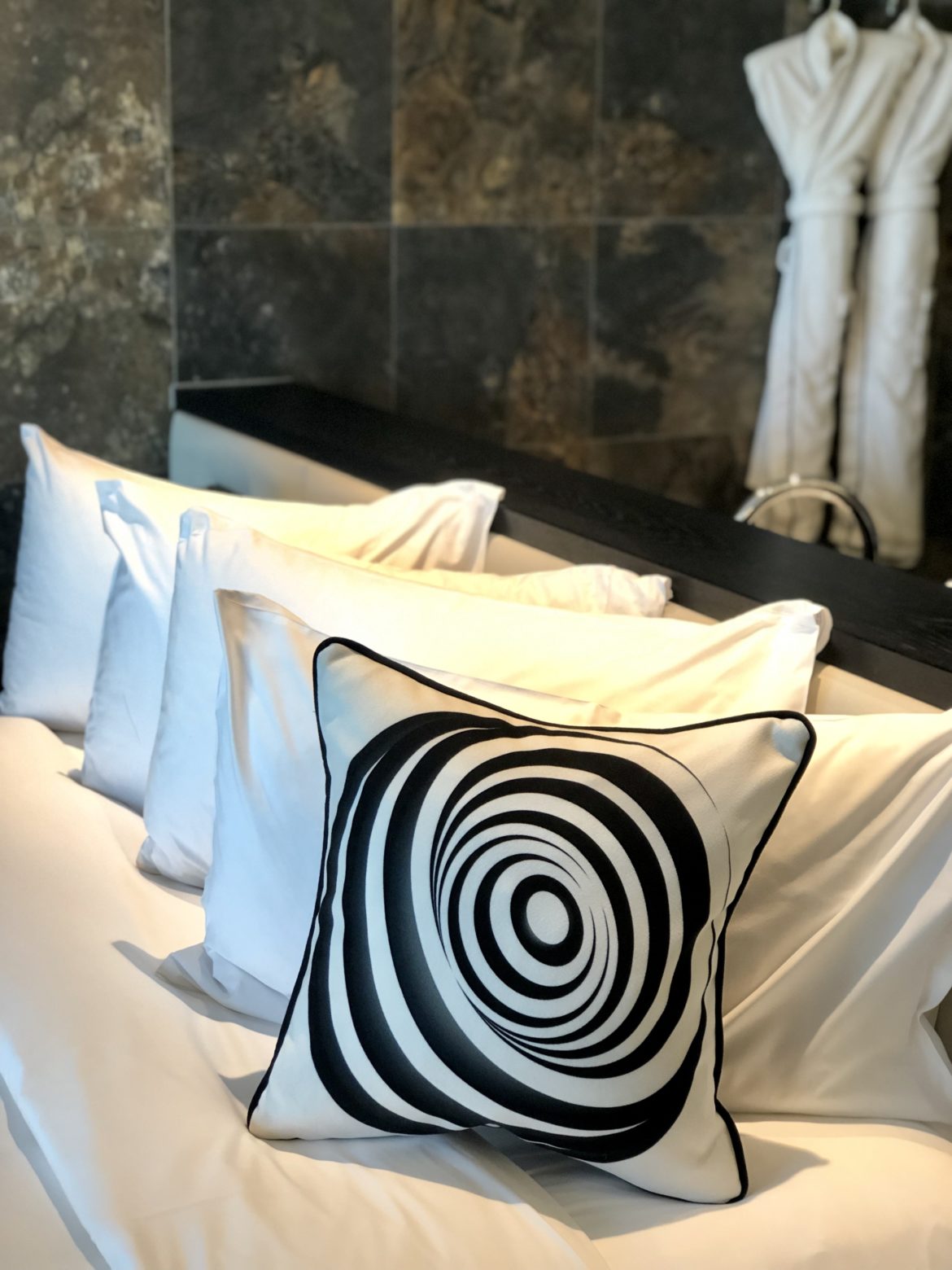 After everything that's been going on recently & the stress of selling my house, the thought of getting away for a night was just a dream.
That is until  SO/Auckland Hotel came to the rescue. I took my partner along with me to experience the amazing SO Staycation.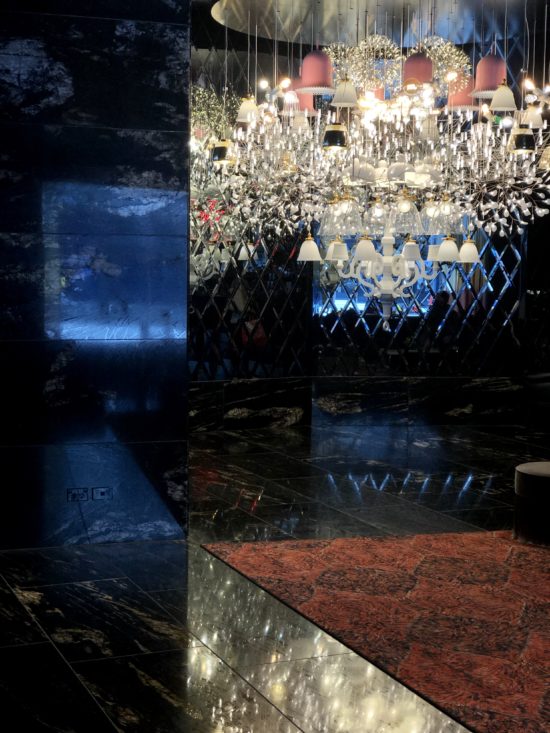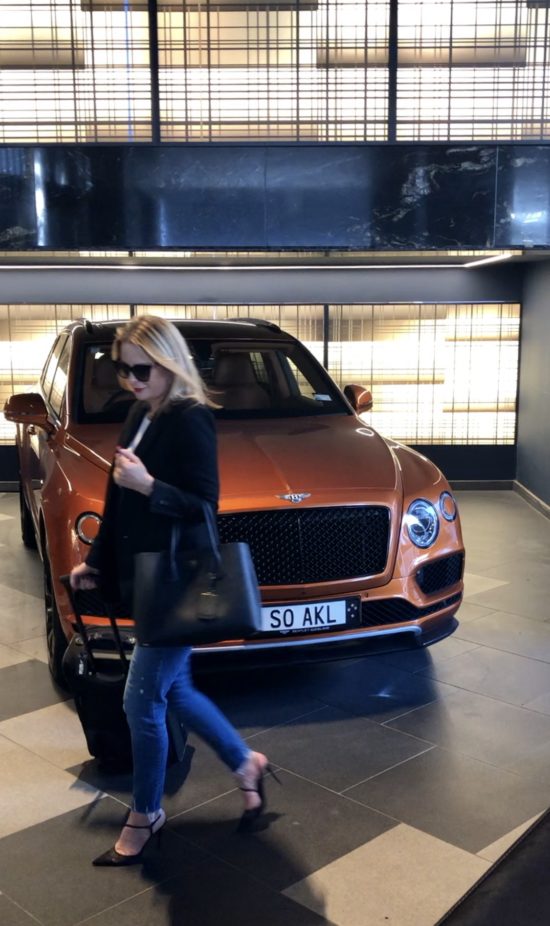 Situated in fashionable Britomart, a stone's throw from the bustling heart of the city, SO/ Auckland has everything you could possibly want & more.
The moment you walk into the magnificent foyer area with its huge sparkling Marcel Wanders custom chandelier, you know you are in for a treat. Neil, the manager explained to us that the decor is based on the volcanic fields on which Auckland is situated. You notice these un-expected touches throughout the hotel, from the polished black tiled walls & floors to the fiery red designer rugs, light fittings, ombre fringed ottomans & even the staff's uniforms.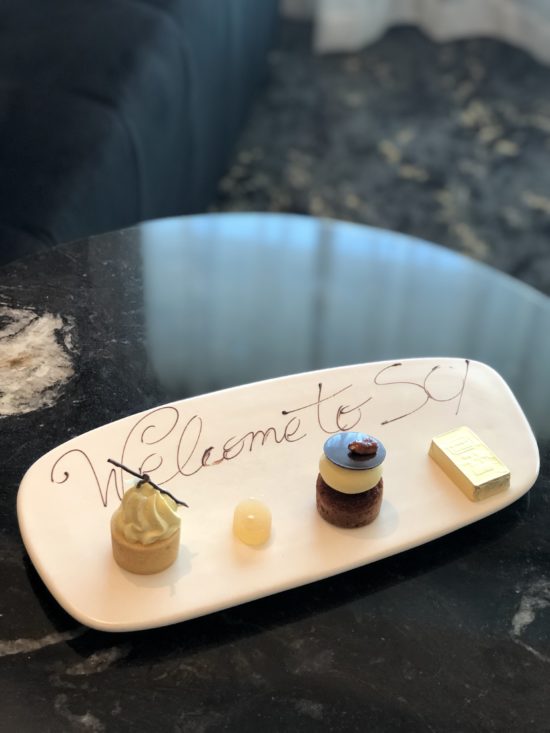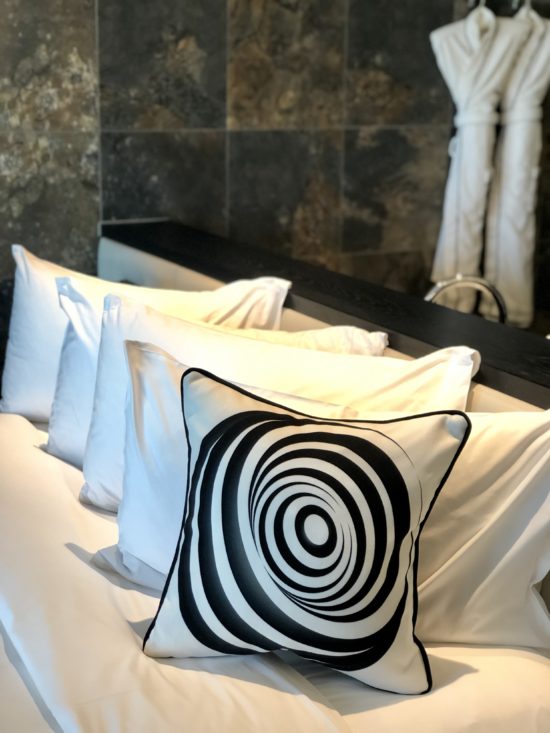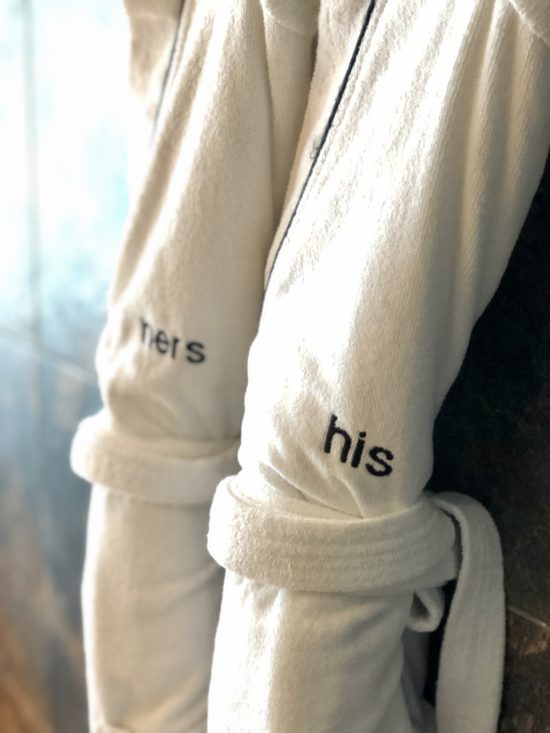 The eye of the volcano motif as seen here on the bed cushion is repeated throughout the interior theme of SO Auckland.
Our bedroom was the SO Cosy room. A beautifully luxurious room with an incredibly comfortable king bed, TV,
Nespresso machine, mini bar fridge and my fave feature, the huge two-person bathtub & separate rain shower.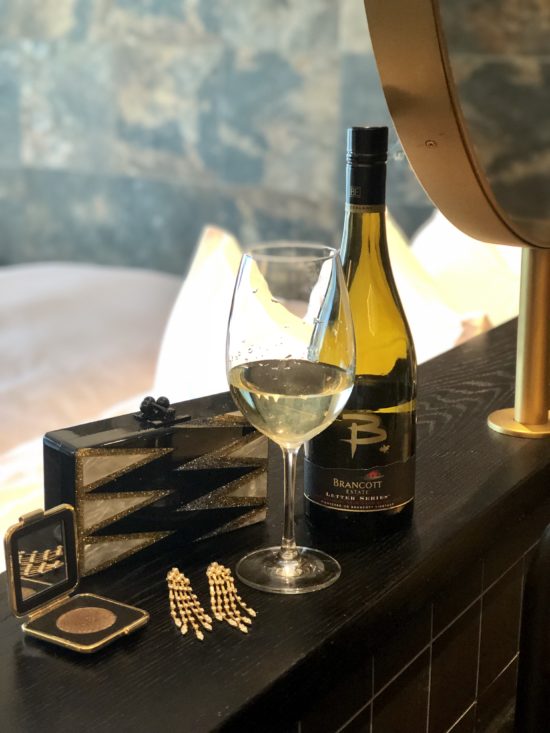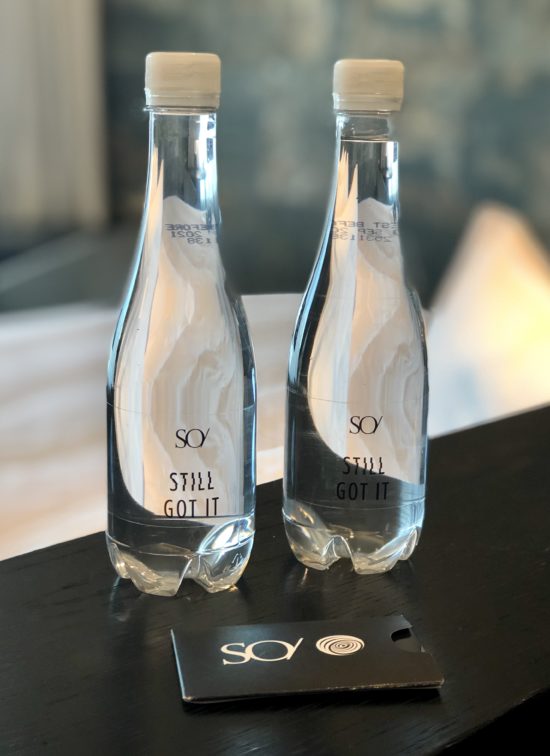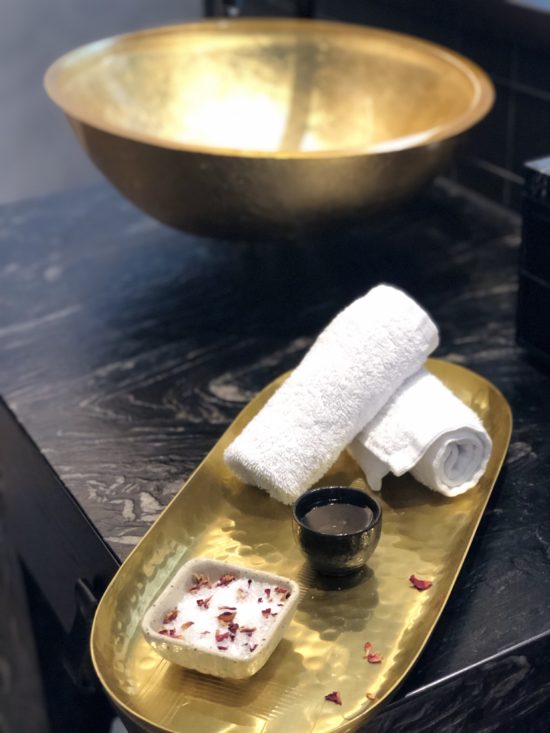 After we'd settled in it was time for a dual massage at SO Spa. This was honestly one of the best experiences of my life!
Natalia my therapist had the hands of an angel, and after the hour was up I was left with the feeling of floating on air.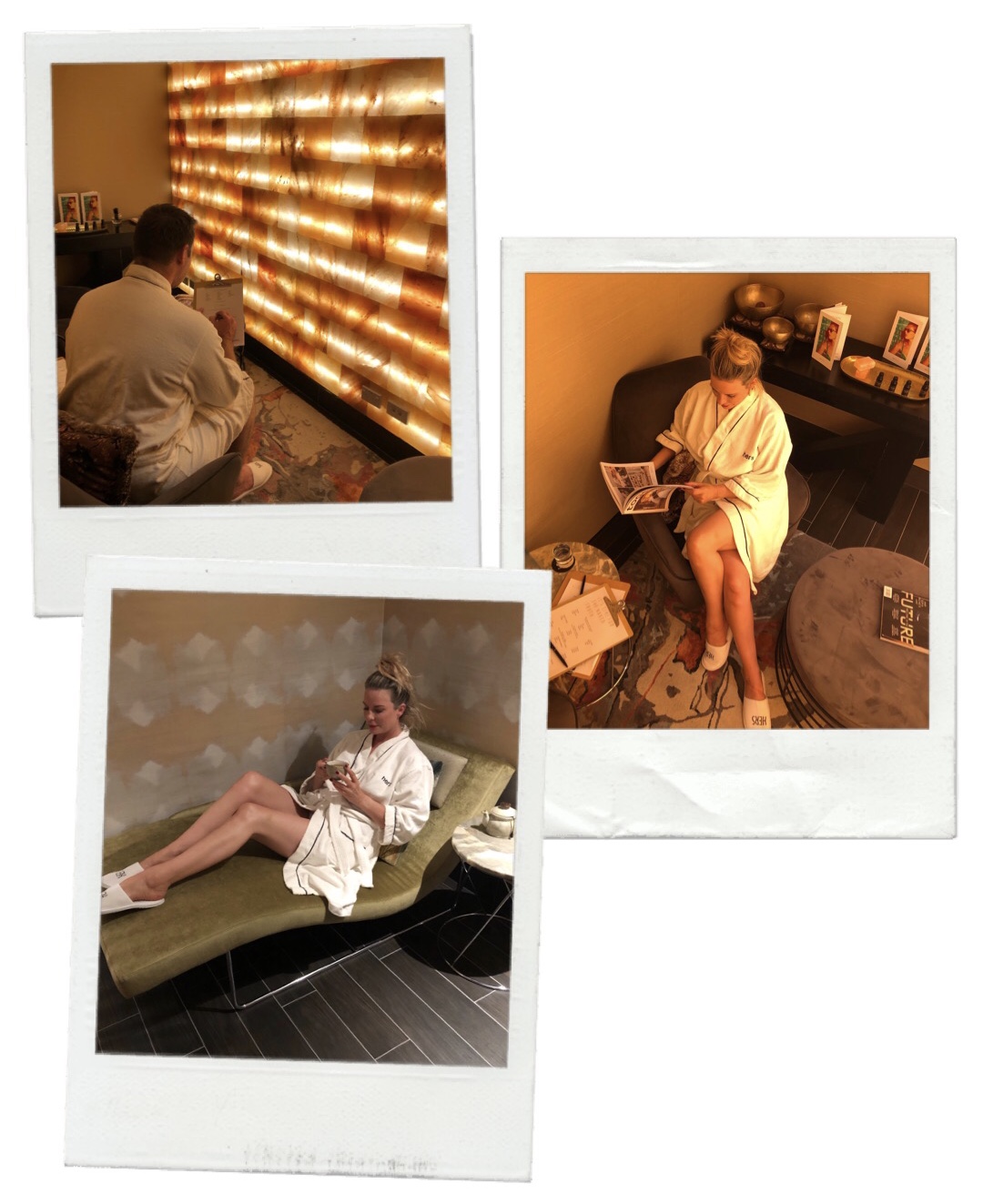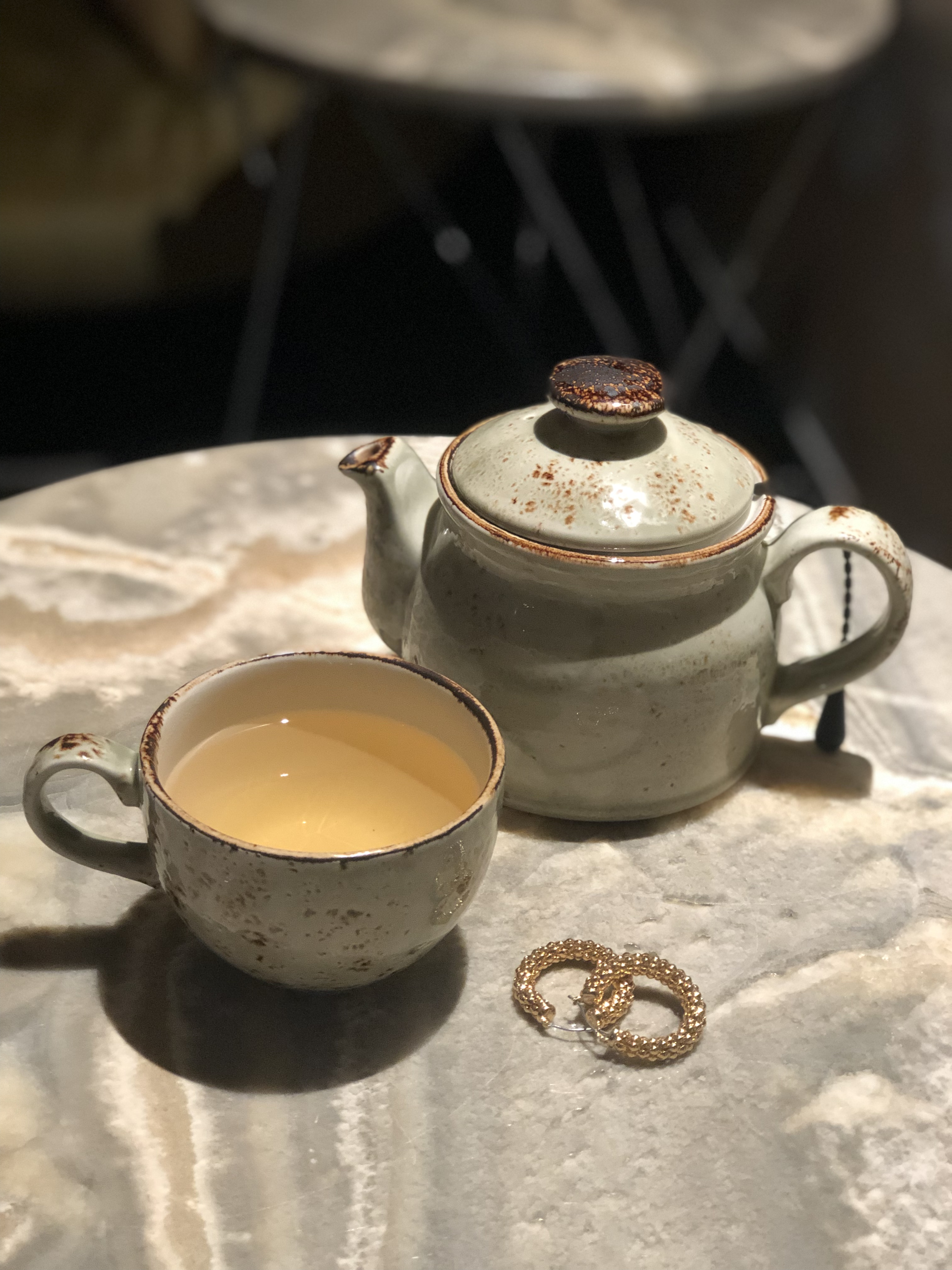 Enjoying tea after the treatment in the relaxation room.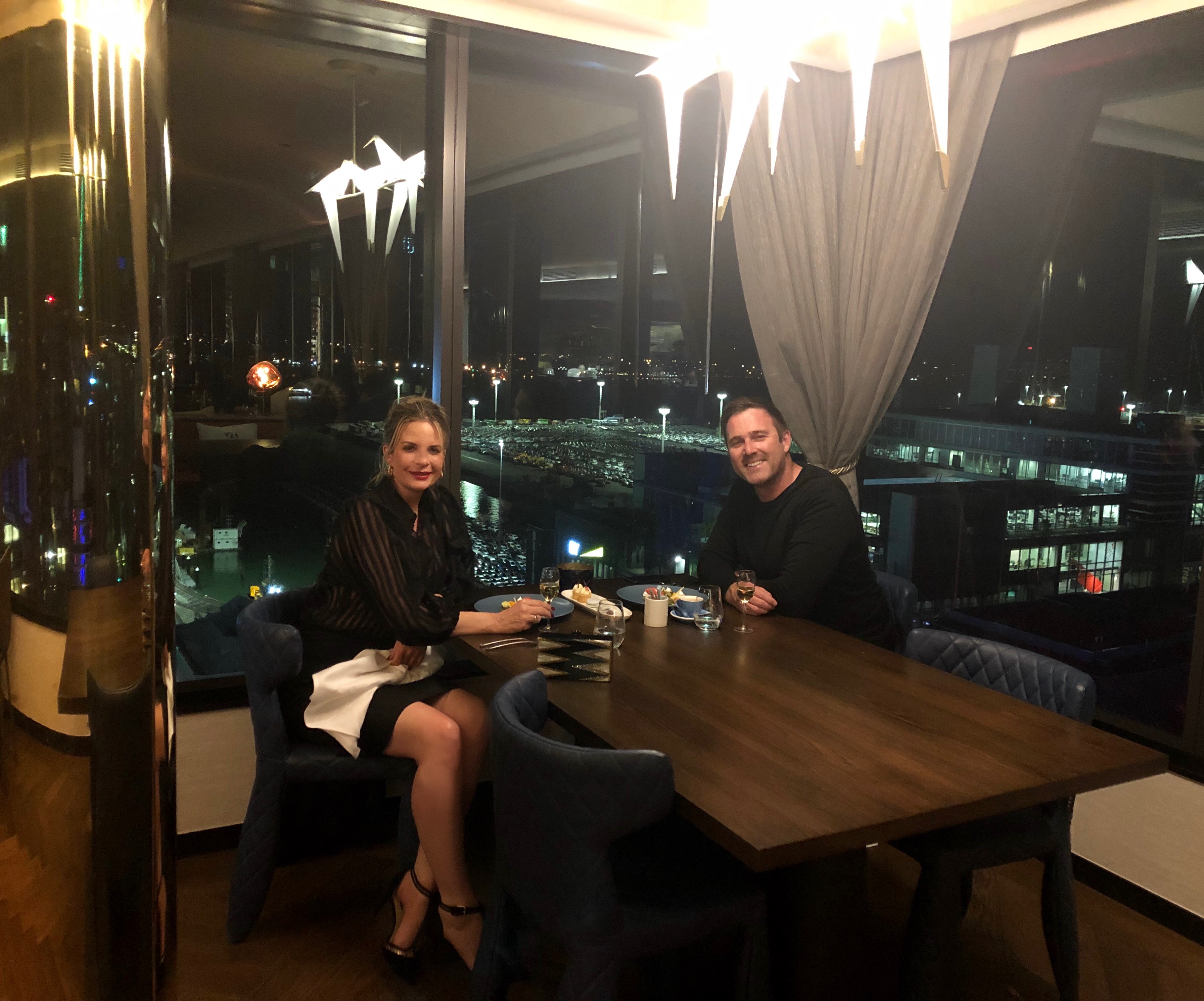 Four-course menu with wine pairing at Harbour Society – SO delicious! 
From the 15th floor bar and restaurant, we looked out over the ports and Waitemata Harbour,
with stunning views across the water to Rangitoto Island and the Coromandel Peninsula beyond.
Our wonderful French waiter was extremely knowledgeable about the food & wine choices.
The meals were all presented beautifully and were well priced for such an excellent tasting experience.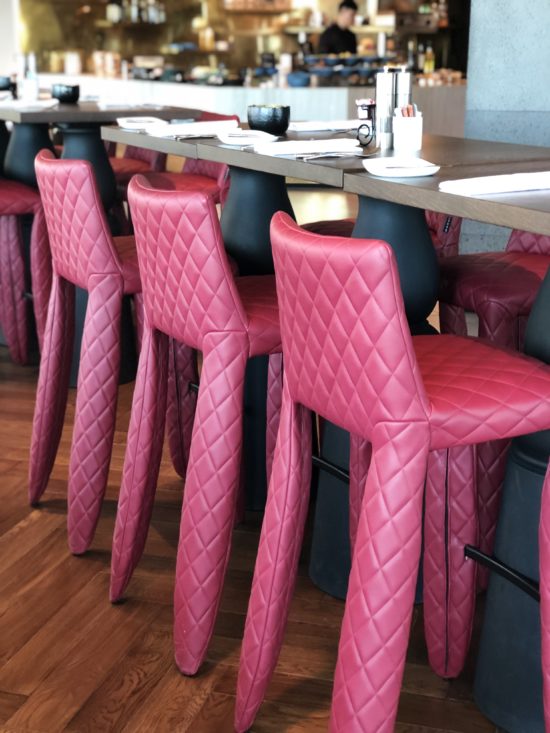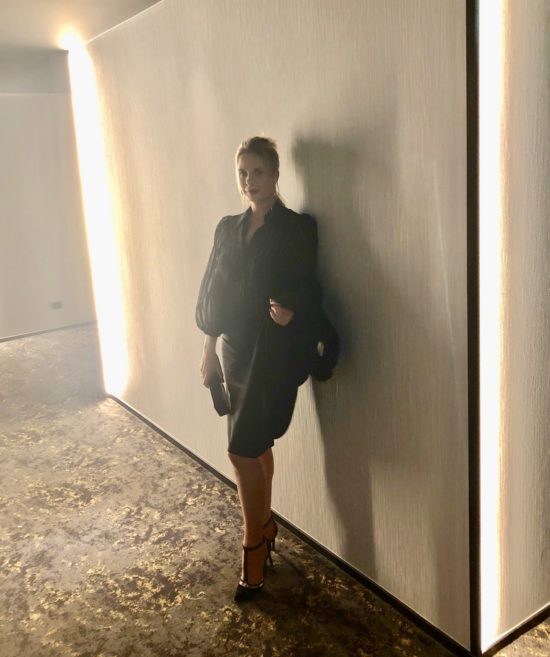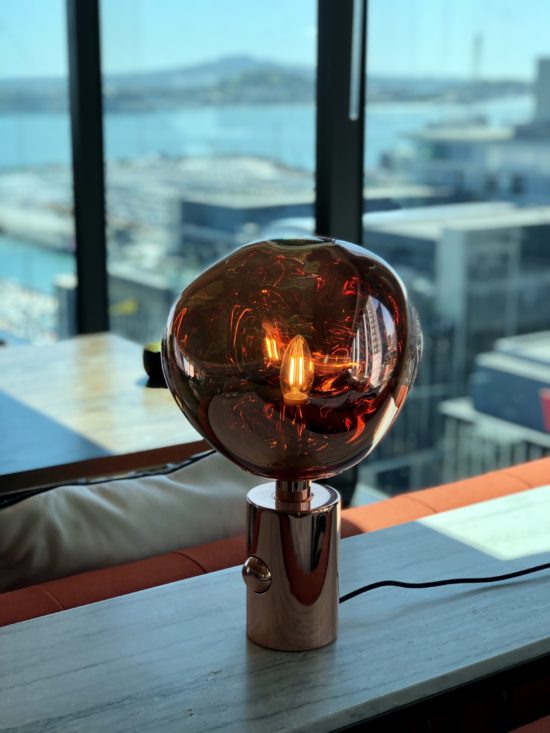 If you've ever read the MR & MRS Smith Boutique Hotel reviews, SO/Auckland would be at the top of their list.
A magical Spa treatment, dinner with great company, exceptional wine AND a good night's sleep. What more could you ask for!
I can't recommend this gorgeous hotel and its staff highly enough and look forward to hopefully returning again soon x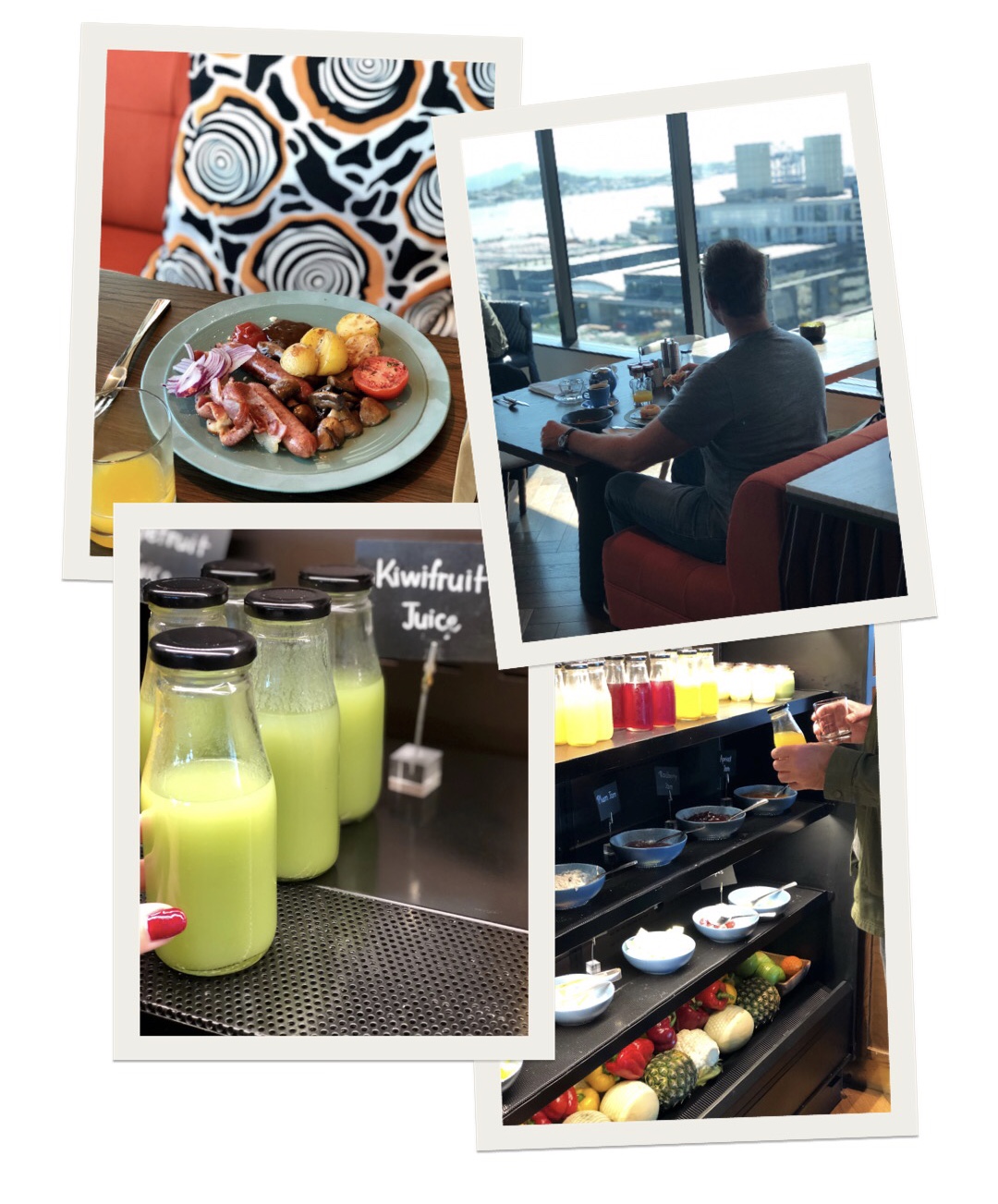 Local fresh produce in abundance at the breakfast bar.
David looks out towards Rangitoto Island. What a view!